Debt Collection in Singapore
Are you grappling with debt collection in Singapore? Oddcoll is here to ensure you recover your funds swiftly and hassle-free from your Singaporean debtors. We recognize the complications that can arise when your international clients don't fulfil their financial obligations. Conventional strategies and hardball approaches often fail to deliver the desired results. By setting your case in motion with us within a few short minutes, you'll engage a local Singaporean debt collection expert right at your debtor's location. Simple, efficient, and potent debt collection in Singapore.
Can Oddcoll assist me in debt collection in Singapore?
Yes, without a doubt. You can commence the debt collection process against your Singaporean customer by simply uploading your case to our platform. Setting up your first case and account is a matter of minutes.
Our Singaporean debt collection specialist, well-versed in Singaporean debt collection law and business culture, will initiate collection efforts on your debtor right in Singapore. This specialist will communicate with your debtor in their local language, thereby heightening the chances of a successful outcome.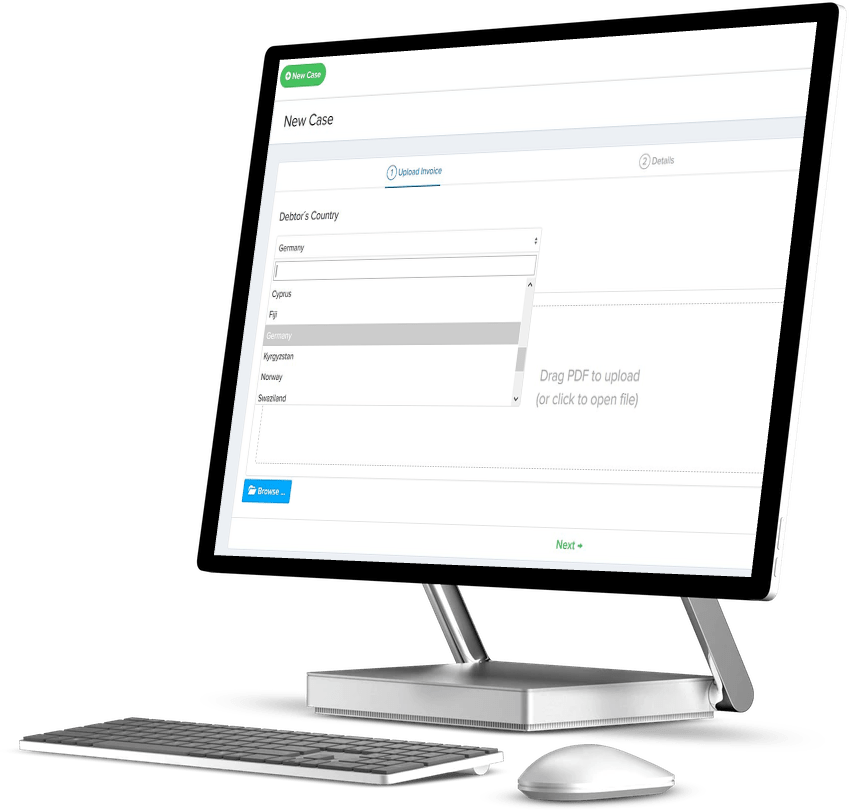 Experts in international debt collection!
  Rated 9,2 out of 10 on
Kiyoh
!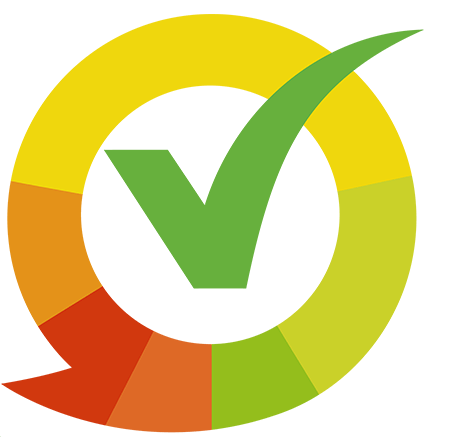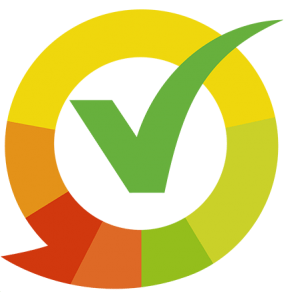 Risk-free. Only pay if you get paid.
How much does a debt collection case in Singapore cost?
You only pay if your Singaporean claim is successfully recovered. Our fee is 19.5% of the total amount collected.
This implies that you'll receive 80.5% of the total recovered amount.
There is a monthly fee (membership charge) for utilizing Oddcoll. However, you can trial our service for 30 days without a membership fee. You can open as many cases as you wish within these 30 days, free of any initial costs or risks. Rest assured, these initiated cases will be fully managed and you only pay if we manage to retrieve your funds.
What measures will you take to recover the debt in Singapore?
A variety of actions will be taken. Above all, we will endeavour to get your Singaporean customer to pay during the friendly collection stage in Singapore, avoiding legal proceedings if possible. This is facilitated by our comprehensive understanding of Singaporean laws, regulations, and business practices. Actions taken can include:
Credit scoring
Contacting the debtor
Exerting pressure on the debtor
Negotiations
Home visits
Utilizing appropriate legal channels and petitions
Insolvency proceedings
Enforcement of claims.
Will my Singaporean customer relationship be adversely affected?
Absolutely not. The debt collection steps implemented consistently follow best practices for Singaporean debt collection, grounded on Singapore's established rules. Our local specialists are deeply familiar with Singaporean customs and understand how to conduct themselves professionally, ensuring that your customer relationship is managed in the most effective way.
What is the process once I have initiated my Singaporean debt collection case with you?
It's rather straightforward:
1, Simply upload your unpaid Singaporean invoice to our platform.
2, Our team in Singapore will promptly start taking action against your Singaporean debtor to collect the debt. You can monitor the progress on our platform, and notifications will keep you updated on your case.
3, Once the debt has been successfully recovered, the funds will be transferred directly to you.
(See how easy it is to get started – 55 sec!)
What are the chances of recovering my Singaporean debt?
Historically, we have a success rate of around 75% for our cases in Singapore.
There are various factors that can make a case more or less complex. These include the financial capacity of the Singaporean debtor, clarity of their payment obligations, and the age of the claim also plays a significant role. Generally, the earlier a case is escalated to debt collection, the greater the chances of success.
How long does the debt collection process usually take in Singapore?
Giving a precise timeframe can be challenging as each case is unique. In some instances, a debtor may have merely forgotten to pay the debt, leading to a swift resolution. In other cases, more persuasion and pressure might be necessary, prolonging the process. Rest assured, we strive to expedite the case as quickly as possible. As our payment is contingent upon successful recovery, it is in everyone's interest to recover the entire claim as swiftly as possible.
What kind of documentation does Oddcoll require to initiate the debt collection process in Singapore?
The key document we need is the unpaid Singaporean invoice that was issued. If you have any other related documents, such as a signed contract or proof of delivery, these can also be uploaded. If further documentation is deemed necessary, our debt collection specialist will request it during the relevant stage of the process. Also, providing the debtor's contact details along with a brief description of any prior communication with them will be beneficial. This enables us to approach the debtor in the most effective manner possible.
Can you assist me with legal debt collection in Singapore?
Absolutely, we can support you with all sorts of legal debt collection activities that might be required in the process against your Singaporean debtor. This includes everything from court proceedings to enforcement and insolvency actions.
Do you handle all kinds of claims?
No, our focus is on B2B claims. Meaning, we deal with debt collection cases against Singaporean companies.
The Advantages of Utilizing Oddcoll for Debt Collection in Singapore
-Our team is well-acquainted with the intricacies of Singaporean business customs and regulations, offering an all-encompassing debt collection procedure.
-You'll have 24/7 access to our online portal, which allows you to stay informed and current on your debt collection case progress at any time.
What if I have numerous unpaid Singaporean claims to upload?
That's not an issue. You can initiate your cases either by:
Uploading them individually (which takes about a minute per case), through an Excel file, or by connecting your ERP system to our platform using an API.
Do you offer debt collection services in countries other than Singapore?
Yes, indeed. We are a worldwide B2B debt collection service. We have a network of local debt collection experts across the globe, and you can securely and efficiently use Oddcoll for all your international debt collection needs.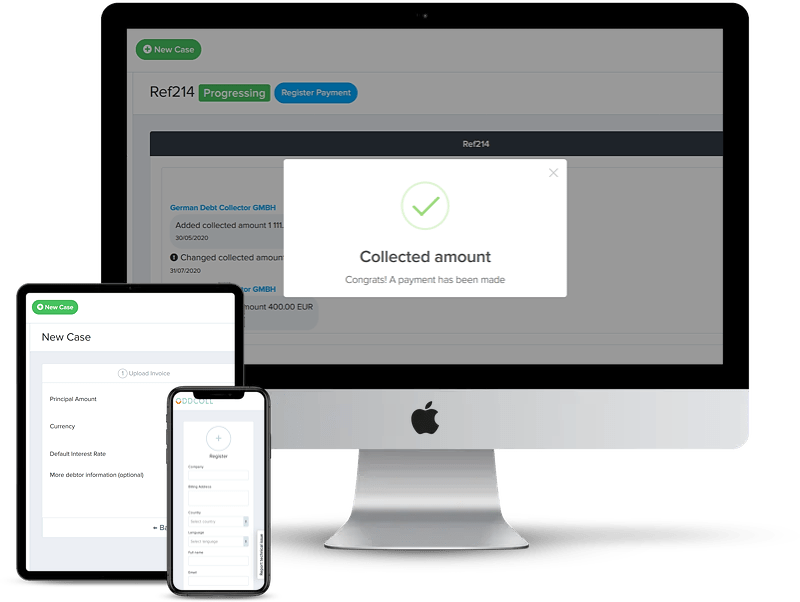 We know how difficult it can be to get a customer abroad to pay. As a creditor in another country, you have no leverage.
We have solved this problem by creating an international debt collection platform with the best local debt collection agencies and law firms around the world.
This means that when you create a case with us, a local debt collection specialist will work on your case, no matter where in the world your debtor are located.
Through testing and careful screening, Oddcoll ensures that you have the best local debt collection specialist available everywhere!
An international debt collection Service that covers all the world.
Always local debt collection specialist with their boots on the ground where your debtors are located.
Always manage your cases quickly and easily on our web portal. 24/7.
More about debt recovery in Singapore.

Our local debt collection agency located in Singapore who will directly initiate collection actions on the spot:
We are pleased to introduce Upper Class Collections as our debt collection partner in Singapore. They will immediately start collection actions in Singapore when you start a case.
The debt collection process in Singapore.
Below is a presentation of the debt collection process in Singapore.
Normally, the order is that when a claim against a debtor in Singapore arises (an invoice is due), payment reminders are sent to the debtor.
The matter is then escalated to a debt collection agency whose expertise is to get debtors in Singapore to pay. First and foremost, they try to get the debt paid without the need for costly legal action.
In some situations, it may be necessary to proceed with legal debt collection in Singapore and take the matter to court. For those exceptional cases where a debtor is actually unable to pay due to insolvency, it may be appropriate to participate as a creditor in bankruptcy proceedings.
Amicable debt recovery in Singapore.
So the first step in debt collection is to try to recover the debt at the out-of-court collection stage. This is done by contacting the debtor through available forms such as telephone, demand letter, email and so on. The key to successful recovery at this stage is that the collection action is taken by a local debt collection agency who is on the ground in Singapore. A local agent in Singapore can easily proceed with legal action. This is a factor that makes the debtor much more cooperative. It is also important that the debt collection agency is well versed in the c2orporate culture, the prevailing laws etc that exist in Singapore.
In the vast majority of cases in Singapore, action at this out-of-court debt collection stage is sufficient to get the debtor to pay. Years of experience in negotiation and pressure, and the fact that a debt collector in Singapore has the ability to threaten the debtor with legal action, means that this phase is usually enough.
Judicial debt recovery in Singapore.
Singapore's legal system.
Singapore is a republic. Executive power is vested primarily in the Cabinet, which consists of ministers headed by the Prime Minister of Singapore. Legislative power is held by the Parliament.
Singapore's legal system is based on common law and has its origins in English law (although the legal system has evolved considerably since independence in 1965).
The sources of law in Singapore are:
– The Constitution,
– legislation, (written laws passed by the Singapore Parliament)
– subsidiary legislation (written legislation passed by ministers, government agencies or statutory boards)
– Court precedents (legal rulings by the court that tell how to interpret certain legal issues).
Legislation is passed by Parliament, while the administration of justice is carried out by the Singapore judiciary.
The structure of the courts in Singapore.
The judiciary consists of:
– the Supreme Court and
– subordinate courts.
The Supreme Court hears both civil and criminal cases and is divided into the Court of Appeal and the Supreme Court.
The Court of Appeal hears appeals against decisions of the High Court in both civil and criminal matters and is therefore the last instance to hear a case.
The High Court hears appeals against decisions of district courts and magistrates' courts. Certain special proceedings, such as bankruptcy, are heard by the High Court and, in general, cases where the claim exceeds SGD 250 000.
The subordinate courts consist of:
– district courts,
– magistrates' courts,
– juvenile courts,
– coroners' courts and
– small claims courts.
In recent years, other courts, such as the family court, the night court, the community court, the syariah court and the traffic court, have also been added to the subordinate courts.
Taking a claim to court!
Which court should you take your civil debt collection claim to when going to court in Singapore?
It depends on the amount of the unpaid debt.
– Civil cases with claims not exceeding SGD 60,000 are dealt with by the Magistrate Court.
– Civil cases with claims of more than SGD 60,000 but not more than SGD 250,000 are heard by the District Court.
– Civil cases with claims of more than SGD 250 000 are heard by the General Division of the High Court.
– Small Claims Tribunals hear claims up to USD 30 000. Small Claims Tribunals hear cases more quickly and cheaply than if the same dispute were to go to a civil court. This is an alternative forum for smaller claims. Claims cannot be more than two years old and the parties are not represented by a lawyer in these proceedings.
Simplified procedure:
In some court cases, a simplified procedure is used, which is a little quicker, simpler and cheaper than the ordinary procedure. This is in cases where there is a disagreement on the merits of the case, and where the dispute does not exceed SGD 60,000, and the dispute is therefore dealt with in the Magistrate Court. Also the same type of cases can be handled as a simplified trial procedure even when the claim is of SGD 60,000-250,000 and is heard by the District Court IF the parties agree to use a simplified procedure.
Judgment by default:
In some cases, it is also possible to obtain a default judgment. These are situations where a debtor fails to respond to and contest the summons. Then, under certain conditions, a judgment can then be issued "proving" the existence of the claim.
Insolvency proceedings.
In some situations in the judicial debt collection process in Singapore, the debtor may not actually be able to pay all the debts it owes. Their financial situation is simply too bad. In these cases, insolvency proceedings may be appropriate. This may be:
– A liquidation procedure. This means that the debtor will be liquidated and will not continue to carry out any business activities. The liquidation process is carried out by collecting the company's assets and realising them to pay the company's debts. When a company is wound up, its assets and business are taken over by an official receiver.
– A restructuring procedure. Through judicial management and composition plans with creditors. A composition plan allows creditors to agree to waive all or part of their claims against the company or to reschedule their debts. This can be done without the help of the court, but to do so requires the unanimous consent of all the creditors concerned, which can be difficult to obtain. On the other hand, a court-approved composition scheme would allow a company to reach a compromise solution that is binding on all creditors without obtaining the unanimous consent of creditors.
Enforcement of claims in Singapore.
As a final step in Singapore's debt collection process, you may need to apply for enforcement of your claim. This procedure comes into play when you have gone to court, obtained a judgment, but the debtor still does not pay. A creditor may then need to seek assistance from the Singapore authorities to enforce his claim and have the debtor's assets transferred to him.
Start to collect your invoices today!
Oddcoll is a service for international debt collection.
We make it easy for companies to get paid from their customers abroad.