Debt Collection in Finland
Are you in need of assistance with debt collection in Finland? At Oddcoll, we can provide you with effective solutions to ensure prompt payment from your Finnish debtors. We recognize the frustration that arises when international clients fail to settle their invoices. Conventional approaches and pressure tactics often yield little success. By entrusting your case to us, you will benefit from the expertise of local debt collection professionals based in Finland. Our process is straightforward, efficient, and tailored specifically for debt collection in Finland.
How do I get started with debt collection in Finland?
To initiate the debt collection process in Finland, simply begin by uploading your case to our collection platform. Creating your account and setting up your first case can be done in under a minute. Once you upload the outstanding invoice from your Finnish debtor onto our platform, our debt collection procedure will commence immediately. A dedicated debt collection specialist with expertise in Finnish debt collection laws and business practices will start applying pressure on your debtor locally in Finland. Effective communication with your debtor in their native language will be facilitated, increasing the chances of a successful outcome.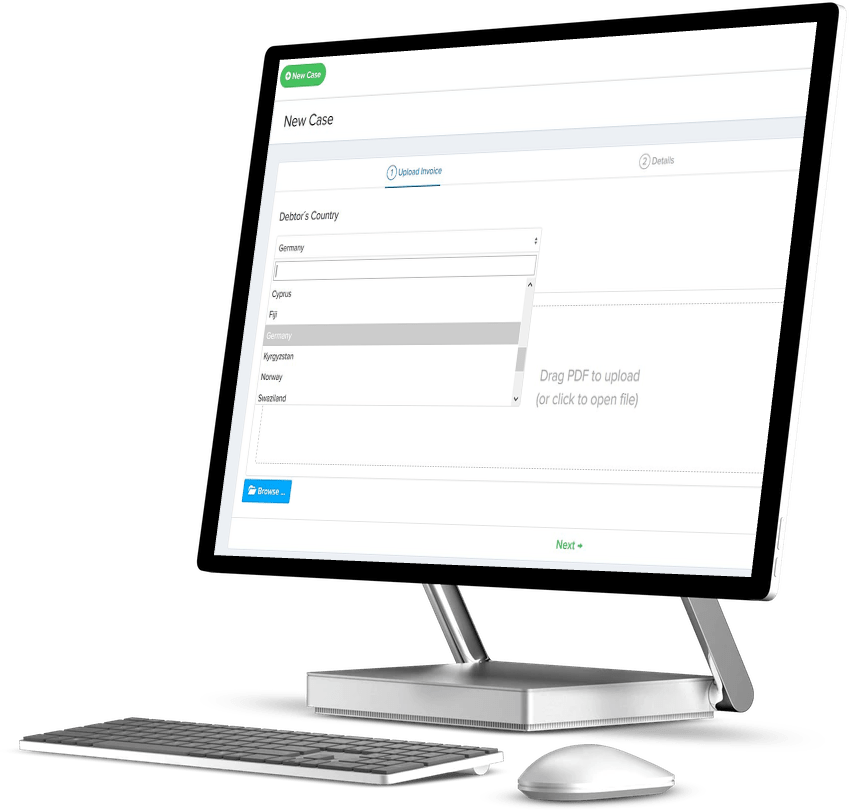 Experts in international debt collection!
  Rated 9,2 out of 10 on
Kiyoh
!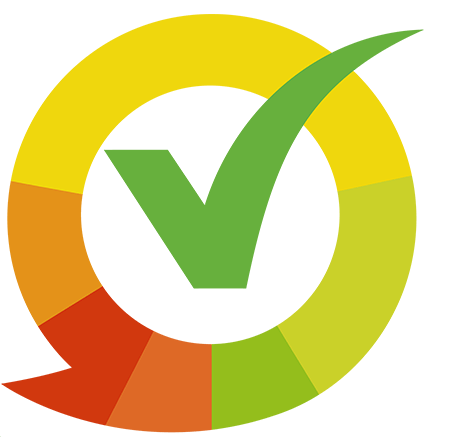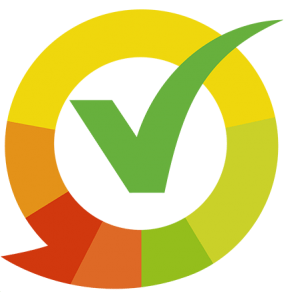 Risk-free. Only pay if you get paid.
How much does it cost to use your debt collection services in Finland?
With our debt collection services, you only pay if we successfully recover your claim. Our fee is set at 9.5% of the total amount recovered. In other words, you will receive 90.5% of the collected amount. If we are unable to recover any funds, you will not be charged. While there is a membership fee associated with using the Oddcoll platform, we offer a risk-free trial period of 30 days. During this period, you can initiate as many cases as you need without incurring any startup costs or risks. Unlike many other debt collection services that require a substantial initial fee just to open a case, we believe in aligning our interests with yours. We are invested in your success, and our collaboration is most effective when all parties work together to recover the owed funds.
What debt collection measures will you take to recover the debt in Finland?
We employ a range of effective measures to recover the debt from your Finnish customer. Initially, we focus on the friendly collection stage in Finland, aiming to secure payment without resorting to legal actions. Our knowledge of Finnish laws, regulations, and business customs allows us to take appropriate actions, which may include:
– Credit scoring
– Contacting the debtor
– Applying pressure to encourage payment
– Engaging in negotiations
– Conducting home visits, if necessary
– Utilizing appropriate legal channels and petitions
– Initiating insolvency proceedings, if applicable
– Enforcing claims through legal means.
​How will my customer relationship be affected?
Rest assured that our actions align with good debt collection practices and are conducted with proper authorization. Our local specialists are well-versed in Finnish culture and conduct themselves professionally, ensuring that your customer relationship is handled in the best possible manner. We strive to achieve debt recovery while maintaining a positive business rapport.
How does the debt collection process on your platform work once I have started my Finnish debt collection case?
The process is straightforward and user-friendly:
Upload your unpaid Finnish invoice to our secure web portal.
Our team promptly initiates appropriate actions against your Finnish debtor to collect the debt. You can monitor the progress of your case through the platform, receiving notifications whenever there are updates.
Once the debt has been successfully recovered, the collected funds are transferred to you, providing you with the financial resolution you seek.
(See how easy it is to get started – 55 sec!)
How likely is it that Oddcoll will succeed in collecting my claim in Finland?
Historically, we have achieved a collection rate of approximately 80% in Finland. However, the success of debt collection can vary depending on various factors specific to each case. These factors include the financial capability of the Finnish debtor, their understanding of payment obligations, and the age of the debt. It's important to note that the earlier a case is escalated to debt collection, the higher the chances of success.
How long does the debt collection process in Finland usually take?
The duration of the debt collection process can vary significantly from case to case. Some cases may be resolved quickly if the debtor promptly responds and pays the debt. In other instances, more time and effort may be required to persuade the debtor, resulting in a longer process. However, at Oddcoll, we strive to expedite the process as much as possible. Since our fees are contingent upon successful recovery, it is in our mutual interest to resolve the case efficiently.
What kind of documentation does Oddcoll need to start the debt collection process in Finland?
To initiate the debt collection process in Finland, we primarily require the unpaid invoice that has been issued. If there are any additional relevant documents, such as a signed contract or proof of delivery, you can also upload them. If there is any further documentation that becomes relevant during the process, our debt collection specialist will request it at the appropriate stage. Additionally, providing any contact details of the debtor, along with a description of any previous communication with the debtor, if applicable, would be helpful in facilitating the collection process.
What legal action can Oddcoll help with in a debt collection case in Finland?
Oddcoll can assist you with various types of legal action that may be necessary in your specific debt collection case against your Finnish debtor. This includes taking legal steps such as initiating court proceedings to obtain a judgment that confirms the debt owed to you, as well as engaging in enforcement proceedings or insolvency proceedings if required by the circumstances.
​Do you accept all types of debts?
No, our specialization lies in international B2B debt collection, specifically focusing on cross-border commercial debts. If your debtor is a Finnish company, we are the appropriate service to assist you.
The Benefits of Using Oddcoll for Debt Collection in Finland
By choosing Oddcoll for your debt collection needs in Finland, you can take advantage of the following benefits:
– Expertise in Finnish Business Culture and Laws: We possess in-depth knowledge of Finnish business practices, culture, and regulations related to debt recovery, ensuring that our strategies align with the local legal framework.
– 24/7 Access to Online Portal: Our user-friendly online portal grants you continuous access, allowing you to stay informed and updated on the progress of your debt collection cases at any time.
Can I upload multiple cases?
Absolutely! You can initiate your Finnish debt collection cases in various ways:
Uploading them directly on our platform (approximately one minute per case),
Importing them through an Excel file, or
Integrating your ERP system with our platform via API.
Do you cover more countries than debt collection in Finland?
Yes, we do. Oddcoll is a global debt collection service designed to cater to international companies. We can effectively handle your debt collection needs across multiple countries, ensuring comprehensive support for all your international debt recovery requirements.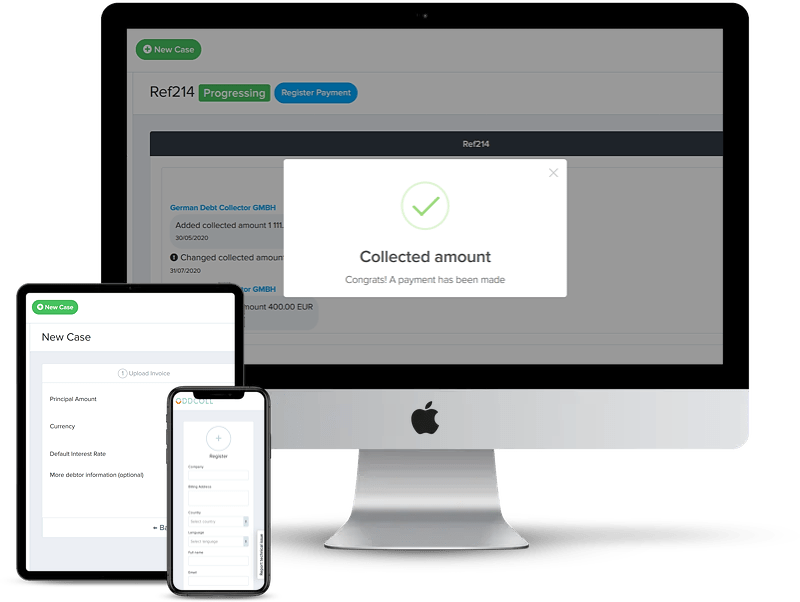 We know how difficult it can be to get a customer abroad to pay. As a creditor in another country, you have no leverage.
We have solved this problem by creating an international debt collection platform with the best local debt collection agencies and law firms around the world.
This means that when you create a case with us, a local debt collection specialist will work on your case, no matter where in the world your debtor are located.
Through testing and careful screening, Oddcoll ensures that you have the best local debt collection specialist available everywhere!
An international debt collection Service that covers all the world.
Always local debt collection specialist with their boots on the ground where your debtors are located.
Always manage your cases quickly and easily on our web portal. 24/7.
More info about debt recovery in Finland.
Our local debt collection agency in Finland.
We are very happy to present our Finnish partner Perintäritari Oy, located in the Finnish city Seinäjoki. A Debt Collection Agency with a long experience in the Finnish Debt Collection industry. They manage the collection process in Finland for a creditor using Oddcoll
– Could you shortly describe your company?
We are a small family business which has been a one man company for 27 years and now since the beginning of 2017 we grew to a two men company.
We help businesses to recover their debts with a customer-based means and we improve our customers' cash flow and credit management.
Our goal is to be the most wanted partner in credit management and debt collection.
– What kind of service could the creditor expect when you´re handling their case?
With us, the customer can always expect personal service no matter if you're creditor or debtor. We have a clear division of our work. Juha takes care of sales and marketing and Jussi takes care of administration and the debt collection itself. We don't have any call centers or faceless customer service desks. I'm the one who answers e-mails and phone calls and my face is on our website next to my phone number.
We also carry the economic risk of debt collection. We don't charge anything from creditor beforehand (excl. legal actions) and if we fail to collect the debt we don't charge for our failure.
– What challenges do you have when collecting in Finland?
We have the same kind of challenges as they probably have in many European countries.
If you can't get the debt paid voluntarily, the worst case scenario is that bureaucracy of legal actions will take a long period of time and be getting money back even after that is always uncertain.
– Can you mention one statistic that you are proud of?
We are proud of our success rate. It's grown since we decided that every debtor gets two letters of collection and phone call. Especially calling to debtors has brought good results.
Another thing we are proud of is that hard work pays off. Our goal was very careful with growing business in the first year but now we are in 50% growth measured in turnover.
Also, we are very proud of transparency in our pricing. The customer can always use the counter on our website to find out the accurate sum of what he/she is going to pay for us collecting their receivables. https://perintaritari.com/hinnasto/.
The debt collection prcess in Finland.
The following is a general presentation of the debt collection process in Finland.
Extrajudicial debt collection in Finland –>
"Judicial" debt collection in Finland –>
Enforcement of judgments –>
Insolvency proceedings.
Amicable debt collection in Finland.
Debt collection in Finland starts at the extrajudicial debt collection phase. This means that an attempt is made to get the debtor to pay without the need to take legal action.
This is done by sending payment demand to the debtor on behalf of the creditor. The collection order contains a description that the case may be taken to the district court if the debt is not paid by the debtor.
The demand is followed up with persistent contact and pressure on the debtor. The debt collector always tries first and foremost to get immediate full payment, but sometimes the most sensible thing to do is to set up a payment plan.
Authorisation:
In order to work as a debt collection agency in Finland with Finnish debtors, you must be registered with the Finnish authorities. The competent authority for all debt collection agencies in the country is the Regional State Administrative Agency for Southern Finland. They also supervise the Finnish debt collection agencies, ensuring that they operate within the law and carry out their duties in an appropriate manner. Here you can find information about the tasks of the supervisory authority.
"Good debt collection practices":
How a debt collection agency in Finland may handle its cases is described in the law " Laki saatavien perinnästä".
The Act regulates, among other things:
– how a debt collection agency may behave towards a debtor,
– what debt collection costs may be charged to the debtor.
– the format of a written payment demand.
– limitation periods, etc.
The interest that can be charged on overdue invoices when collecting debts in Finland is regulated by the Finnish interest act. The late payment interest starts when an invoice is overdue.
"Judicial" debt collection in Finland.
Sometimes it may be necessary for a creditor to proceed with legal debt collection in Finland when your Finnish debtor does not pay despite pressure in the "amicable stage" of Finnish debt collection. We can of course help with this in your debt collection case.
What's the Difference Between the Various Courts in Finland?
General courts manage all individual civil actions in Finland. They are held in district courts, which are called "käräjäoikeus" in Finnish.
When a civil action is made against a defendant, it must be filed in a general court of the same district where the defendant lives, or in the case of a company, the companies place of domicile. It is rare for court cases to be held outside of the defendant's district.
Which Languages Can I Use in Finnish Courts?
A Finnish district court recognise Finnish and Swedish as the two primary languages. All the claims documentation and summons application must be written in Finnish. But if a civil action is brought against someone in the Aland Islands, you're supposed to fill out the Swedish applications.
However, all nationals of Denmark, Iceland, and Norway are allowed to use their native languages in a Finnish court.
Do I need to fill in any form?
You only need to fill out the standard claim application. No other forms are required. When you fill out the claim, make sure you describe the damage done to you and the compensation you wish to seek for it. If you have written documentation to support your claims, such as contracts and undertakings, then you can attach those documents to your claim application.
Are there any court costs for legal debt collection in Finland?
The court charges a handling fee after the case is resolved. The fee amount varies based on the length of time it takes to resolve the case. Sometimes written documentary evidence can resolve a case quickly without the need for a hearing. But if there is a hearing, you can expect to pay a higher handling fee to the court.
As for the attorney fees, they are specified in the legal contracts you have made with your counsel. The court does not set any fixed attorney fees.
Is there an "Order for payment" in Finland?
In order to facilitate the legal process in Finnish debt recovery cases, there is a particularly simplified legal procedure in Finland. This is intended to be used when there is no dispute between the parties and when the debtor does not oppose the demand for payment. Quite simply a shortcut for smoother, faster legal debt collection in Finland.
Summons actions can be made through an online electronic application. Just visit the Finnish judicial administration website and fill out the electronic form on it. You can use this payment procedure for any civil claim case where both parties agree on the contractual terms. The claim has no minimum or maximum value either. It is an entirely voluntary procedure.
The payment procedure must take place in the jurisdiction of the defendant. The local district court will oversee the case and apply the proper payment order and judgment.
Insolvency Proceedings.
In Finland, they have what is known as insolvency proceedings. If a debtor owes money but cannot pay their debts after a few missed payments, it will cause insolvency proceedings to get established. These proceedings help determine what will happen to the debtor's debts.
Three possible types of insolvency proceedings could take place in Finland. They are bankruptcy, enterprise restructuring and debt adjustment proceedings. The laws that govern these proceedings are the Bankruptcy Act, the Restructuring of Enterprises Act and the Adjustment of the Debts of a Private Individual Act.
Bankruptcy.
Bankruptcy proceedings are standard legal procedures performed in many countries around the world. These proceedings are used to liquidate the debtor's assets to compensate their creditors for the debts owed to them. Any natural or legal citizen of Finland can declare bankruptcy. If a legal person was removed from the official register, they could still declare bankruptcy afterwards. In some cases, the trustee of an insolvency estate or decedent's estate can declare bankruptcy on its behalf.
Enterprise Restructuring.
Enterprise restructuring and debt adjustment procedures are financial reorganisation proceedings. They're meant to help debtors get through their difficult economic times without necessarily selling off assets.
Enterprise restructuring can occur with any entity engaged in economic activity, such as a self-employed individual, corporation, or entrepreneur. But if the company is in the credit or insurance industries, they're subject to stricter regulations and oversight. Therefore, they get left out of most restructuring proceedings.
Debt Adjustment.
Only a natural person can receive a debt adjustment. Suppose the natural person pursues a private business, an unlimited partnership-based business, or a limited partnership as the general partner. In that case, they may be allowed to have a debt adjustment if the conditions are accurate.
Sometimes a debtor and their creditors might agree on a payment plan to pay back the debts owed. That way, they can avoid wasting the time and money associated with insolvency proceedings. However, keep in mind that no official government regulations exist for these types of private voluntary arrangements.
All these insolvency proceedings have one thing in common: the debtor is insolvent. When the debtor is insolvent, it means they cannot fulfil their financial obligations toward the debts owed. It is not a temporary problem, but rather a long term one.
Claims Enforcement.
Enforcement of judgments can be seen as the last stop in the debt collection process in Finland.
Local authorities enforce claims in the same jurisdictions as the defendants and debtors. (If the debt has been legally established by a judgment through the ordinary legal procedure or the payment order).
Creditors must request claim enforcement by applying for it in writing with the appropriate legal authority. They must explain the legal grounds for why the enforcement is necessary. Creditors don't have to pay any enforcement fees upfront.
Start to collect your invoices today!
Oddcoll is a service for international debt collection.
We make it easy for companies to get paid from their customers abroad.