Do you need help with debt collection in China? Oddcoll can aid you in securing payment quickly and efficiently from your Chinese debtors. We comprehend the annoyance that stems from international clients failing to pay their invoices. Conventional strategies and high-pressure tactics often turn out fruitless. By starting your case with us in merely a matter of minutes, you'll engage a local Chinese debt collection specialist operating right where your debtor is located. Straightforward, swift, and efficient debt collection in China.
Can Oddcoll assist me with debt collection in China?
Absolutely, yes. You can initiate the debt collection process against your Chinese client rapidly and simply by uploading your case to us. Setting up your initial case and account takes less than a minute.
Our Chinese debt collection specialist, well-versed in Chinese debt collection laws and business etiquette, will begin exerting local pressure on your debtor in China. This specialist will correspond with your debtor in their native language, enhancing the probability of success.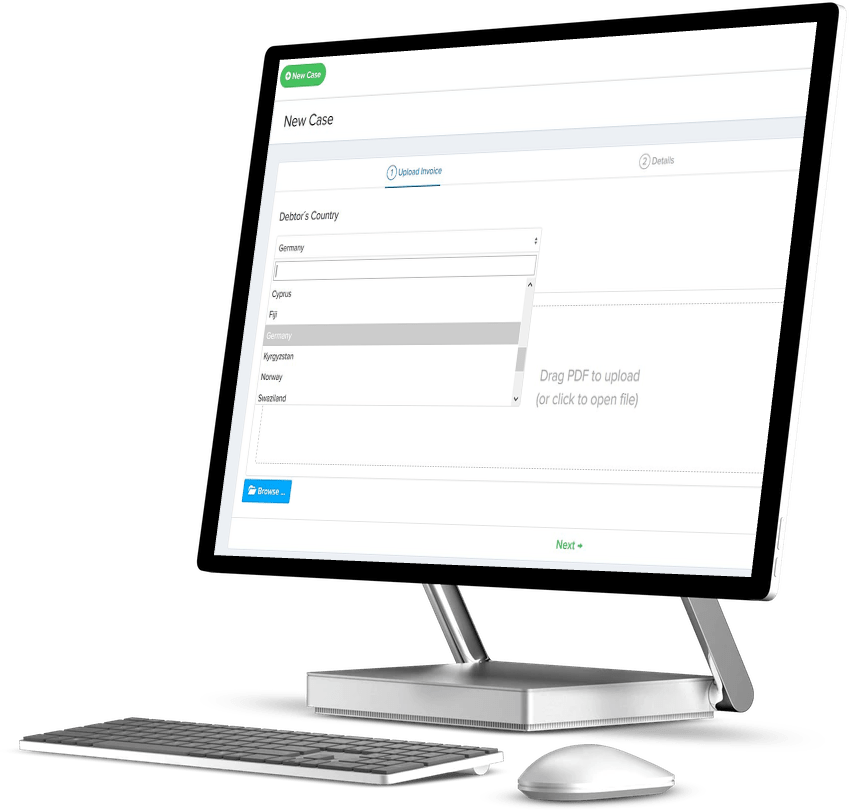 Experts in international debt collection!
  Rated 9,2 out of 10 on
Kiyoh
!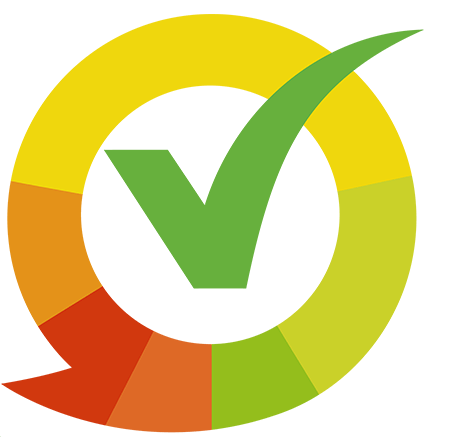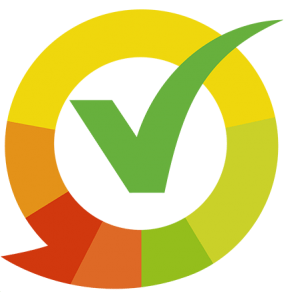 Risk-free. Only pay if you get paid.
How much does a debt collection case cost in China?
You only pay if your Chinese claim is actually collected. The fee is 19.5% of the amount collected.
In simpler terms, you'll receive 80.5% of the total amount collected.
There is also a monthly charge (membership fee) for using Oddcoll. However, you can try the service without a membership fee for 30 days. You can launch as many cases as you wish within these 30 days, with no initial costs or risks. These initiated cases are, of course, fully managed, and you only pay if we succeed in collecting your money.
What debt collection measures will you take to recover the debt in China?
Several measures will be enacted. Primarily, we will aim to get your Chinese client to pay during the friendly collection stage in China, without the necessity for legal proceedings. This is achieved through our knowledge of Chinese laws, regulations, and business customs. Actions taken can involve:
Credit scoring
Establishing contact
Applying pressure on the debtor
Negotiations
Home visits
Utilizing suitable legal channels and petitions
Insolvency procedures
Enforcement of claims.
Will my Chinese customer relationship be adversely affected?
Not at all. The debt collection steps implemented always adhere to proper Chinese debt collection practice, based on the rules established in China. Our local specialists are very familiar with Chinese customs and know how to behave with professionalism, ensuring that your customer relationship is managed in the most considerate manner.
What is the process once I have initiated my Chinese debt collection case with you?
The process is quite straightforward:
1, Simply upload your unpaid Chinese invoice to us.
2, Our team in China will start taking action against your Chinese debtor to recover the debt. You can track the progress on the platform through notifications when there are updates on your case.
3, Once the debt has been successfully collected, the funds will be transferred to you.
(See how easy it is to get started – 55 sec!)
What are the chances that my Chinese debt will be recovered?
Historically, we have achieved a success rate of around 75% in our cases in China.
Numerous factors can influence the complexity of a successful case.
For instance, the financial capacity of the Chinese debtor, if the debtor is unclear about their payment obligations, and so forth. The age of the claim also plays a significant role. The sooner a case is escalated to debt collection, the higher the chances of a successful outcome.
How long does the debt collection process in China usually take?
It's challenging to give a general timeline, as every case is unique. At times, a debtor might have simply forgotten to pay, making the process quick. In other instances, more persuasion and pressure are required, and the process becomes lengthier. However, rest assured that we exert every effort to expedite the case. As our payment is contingent upon successful recovery, it's in everyone's interest to resolve the entire claim as rapidly as possible.
What kind of documentation does Oddcoll need to start the debt collection process in China?
The key document we need is the unpaid Chinese invoice that has been issued. If there are any other relevant documents, such as a signed contract or proof of delivery, they can also be uploaded. If more documentation is required, our debt collection specialist will request it during the relevant stage of the process. Also, providing contact details of the debtor and a description of any prior communication you may have had with them would be beneficial. This information will allow us to approach the debtor in the most effective manner possible.
Can you assist me with judicial debt collection in China?
Yes, we can help you with all types of legal debt collection that might be needed in the process against your Chinese debtor. From court proceedings to enforcement and insolvency actions.
Do you accept all types of claims?
No, we specialize in B2B claims. That is, debt collection cases against Chinese companies.
The Benefits of Using Oddcoll for Debt Collection in China.
• Our team is knowledgeable about Chinese business culture and regulations, providing a comprehensive debt collection procedure.
• Our online portal allows you 24/7 access, helping you stay informed and up-to-date on the progress of your debt collection case at all times.
What if I have a large number of unpaid Chinese claims to upload?
That's not an issue. You can initiate your cases either by:
Uploading them individually (takes about a minute per case), through an Excel file, or by connecting your ERP system to our platform via an API.
Do you cover more countries than debt collection in China?
Indeed, we do. We are a global B2B debt collection service. We have local debt collection specialists positioned around the globe, so you can use Oddcoll securely and effectively for all your international debt collection requirements.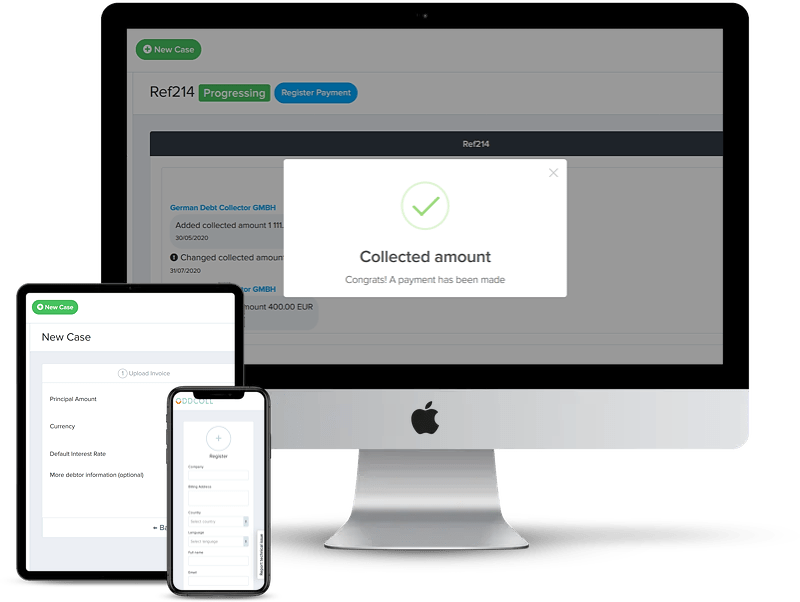 We know how difficult it can be to get a customer abroad to pay. As a creditor in another country, you have no leverage.
We have solved this problem by creating an international debt collection platform with the best local debt collection agencies and law firms around the world.
This means that when you create a case with us, a local debt collection specialist will work on your case, no matter where in the world your debtor are located.
Through testing and careful screening, Oddcoll ensures that you have the best local debt collection specialist available everywhere!
An international debt collection Service that covers all the world.
Always local debt collection specialist with their boots on the ground where your debtors are located.
Always manage your cases quickly and easily on our web portal. 24/7.
More info about debt recovery in China.
Our Debt Collection agency in China
We are proud and pleased to introduce our Chinese debt collection agency, Qingdao Inter-Credit Services Pte., Ltd. who will be working on your case.
Can you briefly describe your company and your debt collection services?
Inter-Credit Risk Management Ltd. was established on November 17, 1997, and headquartered in Qingdao city. It's one of the first batch of companies that obtained the ISO9001 Quality Management System Certification and ISO27001 Information Security System Certification in China.
With the value of Manage clients' assets like managing our own, Inter-Credit has always been customer-oriented. We constantly offer well-rounded, high-quality and professional services for our clients based on our powerful backup supports which contain a nationwide network, well trained specialists, and the support of advanced technology. Inter-Credit's debt collection abilities are unparalleled. It has established a national network with two operating centers, 43 branches, more than 60 representative offices, a presence in over 650 Chinese cities, and more than 6,000 employees. And as a member of FCIB, BIIA, FENCA, ACA, and TCM Group, Inter-Credit also has more than 170 partners in the world covering more than 140 countries and regions.
Inter-Credit is committed to providing clients in finance, insurance, investment, and international trade industries with professional risk management services which cover comprehensive aspects of financial and business risk management, including outsourcing services such as credit card and consumer credit arrears collection, overseas and domestic overdue account management, business credit investigation, certification services, post-loan management and financial technology support. We are the strategic/core partner of many banks and large internet financial companies.
We offer amicable & pre-legal collection service at No Collection-No Fee basis. We pay attention to your different demands, value your feedback and help you reduce the ratio of bad debts. Our goal is to protect your company from financial risks, and achieve long-term and stable profitability. With a global coverage of 98%, we can provide you with professional, efficient and localized management services for the overdue accounts wherever your debtor is located.
Can you give us an overview of the collection process in China?
Case Consultation
Provide clients with free consultation. Our professional Client Service communicates one-on-one with clients regarding the case information on the Application Form.
Review and Assessment
Review the case-related materials and debtor's information provided by clients, and then evaluate the possibility of recovery.
Entrustment and Registration
After assessment, both parties sign the Debt Collection Assignment and Power of Attorney.
Investigation and Collection
Distribute the cases to the local team in the location where the debtor is located to conduct investigation and collection.
Communication and Feedback
Regularly send Case Update Report to clients which enables clients to have a clear picture of the whole progress of the case. Any special collection action is done only with the consent of clients in advance.
Recovery of Debt
Debtors are instructed to repay directly to the clients' designated bank account. Client only need to pay us the commission after confirming the receipt of payment.
Case Closure
If the debtor pays off the debt or the case is considered unrecoverable, both parties agree for closure then the closing notice will be sent.
What actions do you take during the amicable stage of debt collection?
We use phone calls, letters, emails, Site Visits, etc for collection. For non-contactable cases, we will submit it to our Information Restoration Center for further search and the support centers will follow up and monitor the whole process.
What is your degree of success in the amicable stage (of all successful cases)?
Depending on the type of debt and industry, the successful recovery rate varies. The collection success rate for publishing, international trade, SAAS, international student debt, etc, can be as high as 80%, or more. Collection cases involving individual information, such as overseas first-aid, have a successful collection rate of about 30%.
How does it work in China when you need to take legal action and proceed with legal proceedings?
If the amicable & pre-legal collection process is not successful, we will transfer the cases' materials to our legal team with the consent of the client. Our legal team need to review all reference materials, provide feasible opinions and evaluate the results based on the debtor's actual repayment ability, provide client with a list of litigation costs and estimated duration of action for their reference.
If you are taking legal actions in a case and you win in court, can the costs for legal actions that the client has paid for be added to the debt?
If clients sue debtor in China, most of the related litigation fees and case filing fees need to be paid by client in advance, and the litigation fees and attorney fees would not be added to the debt.
The Chinese debt collection process
Amicable recovery of debts in China.
The debt collection process in China starts with a debt collector trying to get paid for a debt out of court. That is, without having to take any legal action or start any legal proceedings. This is always the most advantageous as court proceedings can be expensive, take a long time, and the outcome is not always certain.
What a debt collection agency does is to assess the financial situation of the debtor. Based on this, recovery measures such as the sending of collection orders and demand letters are carried out. Contact is also made by calling debtors, contacting them electronically and sometimes even physically visiting debtors.
Our Chinese debt collection agency is highly effective at this stage of the debt collection process because of its experience in negotiating and putting pressure on the debtor.
To proceed legally in China with a debt collection case.
In the event of non-payment, it may be necessary in some cases to take your case for debt collection in China to court to start legal procedures. Of course, at this stage you need the help of Chinese debt collectors as a foreign creditor is not familiar with foreign laws.
In China there is a tradition of trying to resolve commercial disputes out of court. This is also reflected in the court process where parties are encouraged early in the civil process to resolve the dispute through mediation by a mediator appointed by the court.
The court system in China is structured as follows:
• Local people's courts
• Courts of Special Jurisdiction
• Supreme People's Court (SPC)
The Supreme Court is primarily responsible for interpreting laws and setting legal precedents. Special courts are courts set up to hear cases in a particular field (e.g. special courts for intellectual property, internet courts, financial courts and maritime courts). But it is mainly in local courts that civil cases are heard.
The local courts are in turn divided according to:
– high people's courts
– intermediate people's courts
– primary people's courts
Local courts hear cases in a given geographical area that are not of such a legal nature that they should be heard by a specialised court.
Judicial collection cases are heard, in the first instance, by courts at different of these levels. This is determined by the type of case and the size of the claim.
Start to collect your invoices today!
Oddcoll is a service for international debt collection.
We make it easy for companies to get paid from their customers abroad.