Payment request letters – Best practice templates
When it comes to
payment reminders
the seller often wonders how to collect the claim and at the same time retain a good relationship with the customer.
The solution is to send two escalating payment request letters, the first letter is a gentle reminder of payment and the second letter is more direct to the point and explains the consequences of non-payment. 
Templates to the only payment request letters you need:
1. The first Payment request letter (friendly)
2. The second Payment request letter (final)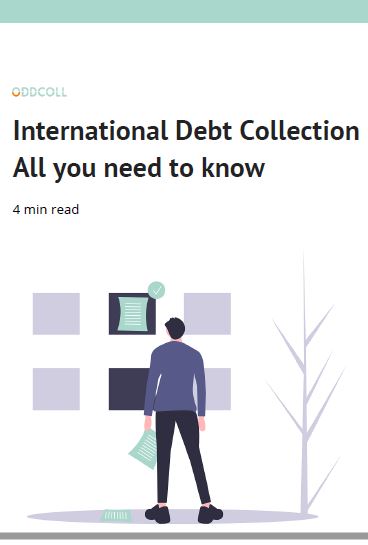 4 min read.

  What regulations apply.

  The international collection process.

  How to achieve effective debt collection.
Best practice is to only use these two reminders.
More than that has a minimal effect on the success rate and the added time will decrease your chances to get paid if you decide to take further actions.
Also, note that many reminders will decrease the effect of future reminders to the same customer. I recommend you use the exact templates, but if you want to adjust it, be sure to keep the tone. After all, it is the best practice for payment reminder via letters.
Feel free to link to this site to help other receive payment as well.
Oddcoll is a platform with Debt Collectors worldwide, enabling internationally- oriented companies to recover their overdue invoices with ease.
Oddcoll is a service for international debt collection.
We make it easy for companies to get paid from their customers abroad.