Payment reminder via email – Templates to maximize long term revenues
When it comes to sending payment reminders the challenge is to collect the claim and retain a good relationship with the customer.
We have created best practice templates for you to maximize the chances to get paid and retain a good relationship. Both aspects are taken into consideration and the templates are created to maximize your revenues over time. 
The best practice is to send two escalating payment reminders, the first email is a polite reminder and the second email is more direct to the point and explains the consequences of not paying.
Below you can find the templates for both the polite- and the final email reminder (send the polite email first).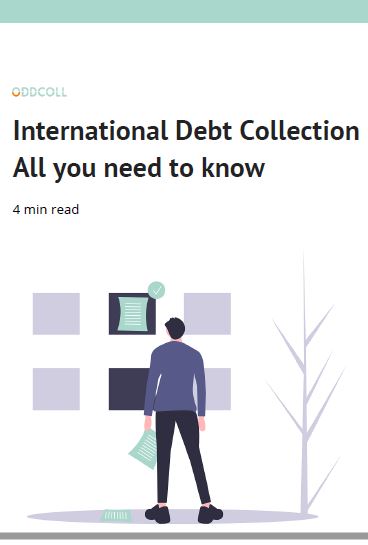 4 min read.

  What regulations apply.

  The international collection process.

  How to achieve effective debt collection.
1. Payment reminder email (friendly)
To: 
(Insert recipient email)
Subject: 
Payment Reminder
"Attach the invoice!"
Hello,
This is a friendly reminder that the invoice is overdue, please find the invoice attached.
We understand that oversights happen but would appreciate prompt payment of this amount. If payment has already been made please ignore this email. Please let us know when we can expect to receive the payment?
Thanks in advance for your cooperation.
Best regards,
2. Payment reminder email (Final)
To:
(Insert recipient email)
Subject:
Final Payment Reminder – IMPORTANT
"Attach the invoice!"
Dear customer,
This is the last reminder of your overdue invoice, invoice attached.
Please pay the invoice immediately.
The next step in our process is to proceed with legal actions without any further communication, please pay immediately or contact us if you like to make another financial arrangement with us.
Thank you for your cooperation.
If payment has recently been made, please ignore this reminder.
Best regards,
Best practice is to only use these two email reminders. 
More than that has a minimal effect on the chances to receive the outstanding amount and whenever you decide to take further actions the added time will not be in your favor. I recommend you use the exact templates, but if you want to adjust it, be sure to keep the tone. After all, it is the best practice for a reason.
Feel free to link to this site to help other receive payment as well.
Oddcoll is a platform with Debt Collectors worldwide, enabling internationally- oriented companies to recover their overdue invoices with ease.

Applies to all our partners
– Legal authorization to recover claims in their countries
– B2B Collection Specialists
– Communicates in English
– Experts in their national debt recovery legislation