Debt Collection in Bangladesh

Do you need assistance with debt collection in Bangladesh? Oddcoll is here to ensure swift and efficient debt recovery from your Bangladeshi debtors. We realize the frustration when your overseas clients fail to settle their invoices. Conventional methods and pressure often prove ineffective. By opening your case with us, you will gain access to a local Bangladeshi debt collection expert situated in the very area where your debtor resides. Simple, speedy, and successful debt collection in Bangladesh.
How do I initiate debt collection in Bangladesh?
Start by submitting your case to our collection platform. Establishing your first case and account takes less than a minute. Once you upload your unpaid Bangladeshi invoice onto our platform, the collection procedure against your Bangladeshi debtor begins without delay. A Bangladeshi debt collection professional, with in-depth knowledge of the local debt collection regulations and business practices, will start exerting pressure on your debtor within Bangladesh. This specialist will converse with your debtor in their local dialect, enhancing the likelihood of success.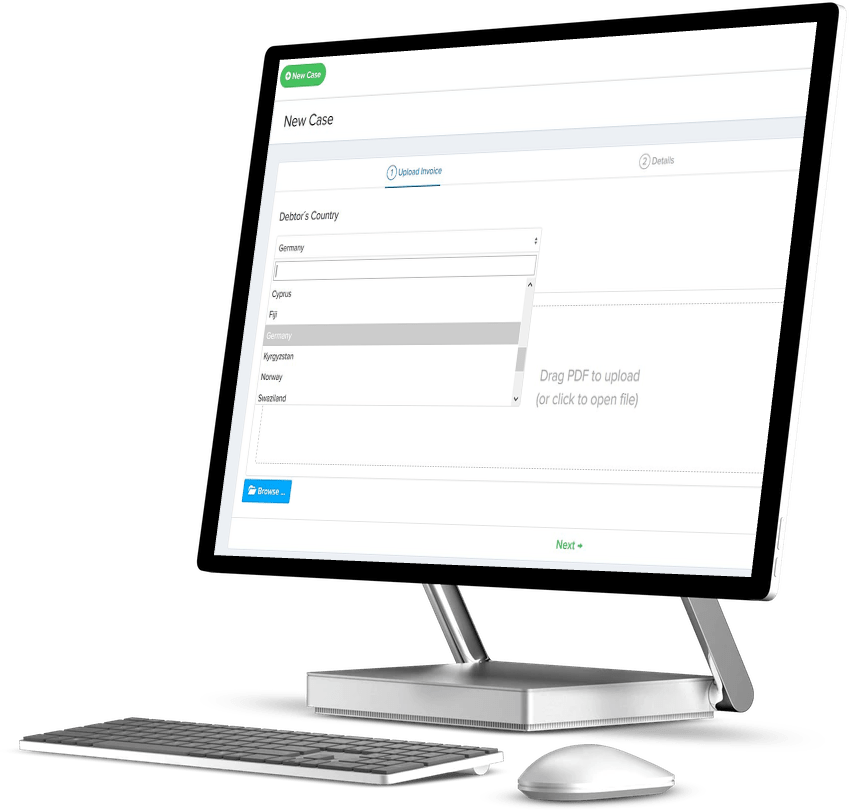 Experts in international debt collection!
  Rated 9,2 out of 10 on
Kiyoh
!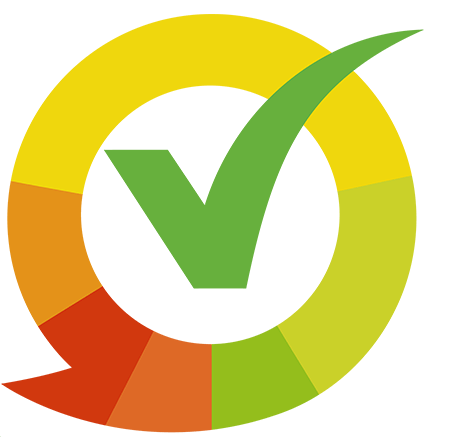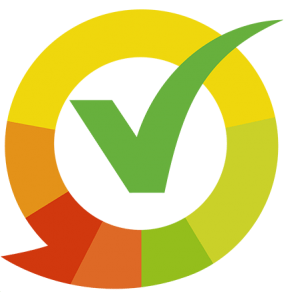 Risk-free. Only pay if you get paid.
What is the cost of your debt collection services in Bangladesh?
You only incur charges if your claim is effectively recovered – a fee of 9.5% of the recovered claim sum. This means you'll receive 90.5% of the total amount collected. If no funds are retrieved, you pay nothing. The use of the Oddcoll platform requires a membership fee. However, you can try the service without any membership cost for 30 days, which allows you to initiate as many cases as you want for 30 days, without any startup expenses or risks. Most other competing debt collection services demand a hefty upfront fee merely to open a case. We pledge to only make initial profits if we are successful. We firmly believe in this mutual endeavour, and that our collaboration thrives when everyone focuses on the goal of recovering the money.
What actions will you take to collect the debt in Bangladesh?
We implement several strategies. Primarily, we will strive to encourage your Bangladeshi client to settle the debt during the friendly collection phase in Bangladesh, without proceeding to legal action. This is achieved through our knowledge of Bangladeshi laws, regulations, and business customs. Actions undertaken may include:
Credit scoring
Direct contact
Applying pressure on the debtor
Negotiations
Home visits
Appropriate legal channels and petitions
Insolvency proceedings
Enforcement of claims.
How will this affect my customer relationship?
Not at all. All actions we take conform to good debt collection practices, and we are always authorized. Our local specialists are familiar with Bangladeshi culture and know how to act professionally, thus ensuring your customer relationship is managed in the best possible manner.
How does the debt collection process work on your platform once I have started my Bangladeshi debt collection case?
The process is quite simple:
1,  Upload your unpaid Bangladeshi invoice to our online portal.
2, Our team initiates actions against your Bangladeshi debtor to recover the debt.
3, Monitor the progress on the platform through notifications whenever there are updates in your case.
Once the debt has been successfully collected, the funds are transferred to you.
(See how easy it is to get started – 55 sec!)
How likely is it that Oddcoll will succeed in collecting my Bangladeshi claim?
Historically, our success rate of collection in Bangladesh is around 80%. However, various factors can influence the difficulty level of debt recovery in individual cases. These could be the financial capacity of the Bangladeshi debtor, whether the debtor is uncertain about their payment obligations, etc. Naturally, the age of the debt is also a crucial factor. The sooner a case is escalated to debt collection, the higher the probability of successful recovery.
How long does the debt collection process in Bangladesh typically take?
Providing a standard timeframe is tricky, as every case is unique. Sometimes, a debtor may have merely overlooked the payment, leading to a quick resolution. In other instances, it may require more persuasion and pressure, resulting in a lengthier process. Rest assured, however, that we strive to progress the case as rapidly as possible. Since we only receive payment upon successful recovery, it's in everyone's interest to recoup the entire claim as quickly as possible.
What kind of documentation does Oddcoll require to initiate the debt collection process in Bangladesh?
Primarily, we need the unpaid invoice that has been issued. If other documents exist, such as a signed agreement or proof of delivery, they can also be uploaded. If additional documentation is relevant, our debt collection expert will request it at the appropriate time. Moreover, providing any contact details of the debtor, ideally with a summary of prior communication with the debtor (if any conversations have occurred so far), will be beneficial.
What legal action can Oddcoll assist with in a debt collection case?
Oddcoll can assist you with any kind of legal action required in the individual case against your Bangladeshi debtor. This might involve suing the debtor in court to secure a judgment confirming they owe you money, enforcement proceedings, or insolvency proceedings.
Do you accept all types of debts?
No, we specialize in international B2B debt collection, meaning our strength lies in recovering cross-border commercial debts. If your debtor is a company based in Bangladesh, we are the right service for you.
The Benefits of Using Oddcoll for Debt Collection in Bangladesh

We are experts in everything related to Bangladeshi business culture and the rules and laws of Bangladesh concerning debt recovery.

With 24/7 access to our online portal, you can stay informed and updated about your debt collection cases at any time.
Can I upload multiple cases?
Absolutely! Initiate your Bangladeshi cases either by:
Uploading them directly on the platform (each case takes about a minute),
via an Excel file,
or by connecting your ERP system to our platform via API.
Do you cover countries beyond Bangladesh for debt collection?
Indeed, we do. Oddcoll is a debt collection service with worldwide coverage for international companies. You can effectively use Oddcoll for all your global debt collection requirements.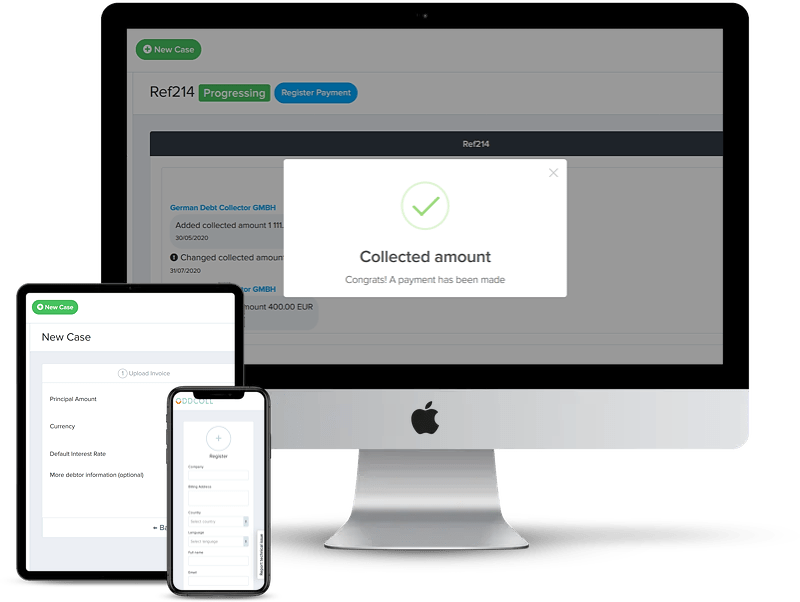 We know how difficult it can be to get a customer abroad to pay. As a creditor in another country, you have no leverage.
We have solved this problem by creating an international debt collection platform with the best local debt collection agencies and law firms around the world.
This means that when you create a case with us, a local debt collection specialist will work on your case, no matter where in the world your debtor are located.
Through testing and careful screening, Oddcoll ensures that you have the best local debt collection specialist available everywhere!
An international debt collection Service that covers all the world.
Always local debt collection specialist with their boots on the ground where your debtors are located.
Always manage your cases quickly and easily on our web portal. 24/7.
Important information on debt collection in Bangladesh

Our local debt collection agency located in Bangladesh
We are pleased to introduce Maxim Credit Management Services as our debt collection partner in Bangladesh. They will immediately start collection actions in Bangladesh when you start a case.
The debt collection process in Bangladesh
The debt collection process in Bangladesh starts when an invoice against a Bangladeshi debtor is due and unpaid. Attempts to collect the debt are initiated through contact and reminders. Sometimes legal action is needed to enforce payment. There are also occasions when insolvency proceedings are initiated because of the debtor's inability to pay. If the debtor simply is insolvent with too many debts.
Out-of-court debt collection in Bangladesh.
As mentioned above, the debt collection process is initiated by a debt collection agency putting pressure on the debtor through tough negotiations and persuasion. The aim is to get the debtor to pay "voluntarily" without having to go to court.
A local debt collection agency in Bangadesh has the ability to "threaten" the debtor with legal action if he does not comply with the payment demands. When this "threat" is made by a debt collector located in Bangadesh, it is rightly perceived as a much more tangible threat that can be enforced. This has a hugely positive effect on a debtor's willingness to pay.
Our collection agency in Bangadesh has many years of experience in dealing with debtors in Bangladesh and they know exactly what persuasion buttons to push to get the debtor to pay.
Judicial debt collection in Bangladesh.
The legal system.
Bangladesh is a jurisdiction based on common law since the days of colonial British rule. Since independence in 1971, statutory legislation passed by the Bangladeshi Parliament has been the main form of legislation. However, many of the basic laws in Bangladesh, such as civil and criminal procedural laws, contract law and company law, are influenced by English common law.
Judicial structure in Bangladesh.
At the top of the judicial hierarchy in Bangladesh is the Supreme Court of Bangladesh. This consists of two different divisions, the High Court Division and the Appellate Division. The Appellate Division is the final court of appeal in Bangladesh. It hears appeals against judgments of the High Court Division. The High Court Division has the power to hear appeals and reviews from lower courts and also to uphold fundamental rights.
Below the High Court are a bunch of civil courts with the following hierarchy in descending order:
– District Court: it has jurisdiction to hear appeals from lower courts if the value of the dispute is less than 5,000,000. For higher amounts, appeals are made to the High Court Division.
– Additional District Judge Court: it has the same powers as the District Judge, but can only exercise its powers if the District Judge refers a case to it.
– Joint District Judge Court: the first instance of judicial collection in Bangladesh if the amount in doubt is 25 00 001 or more.
– Senior Assistant Judge Court: the first instance of judicial collection in Bangladesh if the amount in doubt is from BDT 15 00 001 to BDT 25 00 000.
– Assistant Judge Court: The first instance for judicial collection in Bangladesh if the amount in doubt is less than BDT 15,00,000.00.
In addition to these "general" civil courts, there are also a few special courts that hear cases involving specific legal issues. For example, there is a special insolvency court.
The process in court.
Civil proceedings are generally initiated by the creditor filing a writ of summons with the court.
At the trial, the plaintiff and the defendant present their positions and evidence in support of their position.
The defendant must submit a written statement of defence at or before the first hearing, or within the maximum period of two months.
Can civil courts in Bangladesh grant summary judgments?
There are a number of circumstances in which civil courts may grant summary judgment without proceeding to trial.
– if a defendant fails to file a statement of defence within the prescribed time, the court may give judgment.
– The court can also give judgment without a trial if the parties are not in dispute.
– If a defendant does not appear before the court after being served with a summons, the court may also give an ex parte judgment.
Court costs.
The court fee for filing a summons is payable by the plaintiff when the summons is filed and the amount varies depending on the nature of the case and the amount of the claim. These costs are paid by the party bringing the action.
The court then has the right to award costs in favour of the winning party. In practice, however, this is extremely rare and usually the parties bear some of their own costs.
Statute of limitations.
In general, the time limit for bringing a civil claim varies from 6 months to 12 years, depending on the nature of the claim and the subject matter of the claim.
Start to collect your invoices today!
Oddcoll is a service for international debt collection.
We make it easy for companies to get paid from their customers abroad.