Is it possible to use a judgment from one's own country if the debtor has assets elsewhere?
How do you do as a creditor if you have a verdict against your debtor from a country other than where the debtor has assets or is located in?
If your customer, in spite of a judgment, does not pay you, you will have to proceed with enforcement. The application for enforcement must be made in the country where the debtor's assets are located.
Is it then possible to use your previous judgment, from the other country, in that situation?
Most often there are good chances for this in cases of private law nature. (But it must be investigated separately in each case.).
In order for a foreign judgment to be enforced in a country, it is required that there is an international agreement about this to which the country has acceded. Or applicable EU-legislation if the parties are located in EU countries.
Fortunately, such laws and agreements have been developed to facilitate free movement and to promote cross-border trade and interactions.
Some important provisions in Europe are;
The Brussels I Regulation of 2012
The Brussels I Regulation of 2000
The Lugano Convention from 2007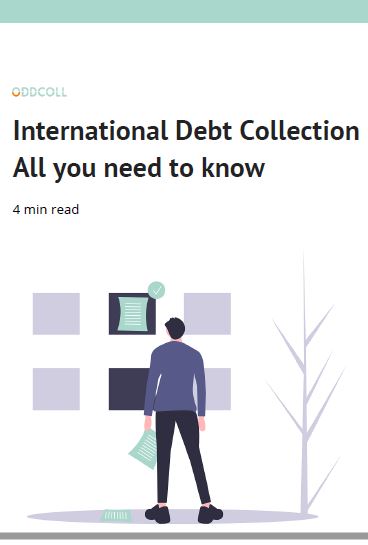 4 min read.

  What regulations apply.

  The international collection process.

  How to achieve effective debt collection.
Oddcoll is a platform with Debt Collectors worldwide, enabling internationally- oriented companies to recover their overdue invoices with ease.

Applies to all our partners
– Legal authorization to recover claims in their countries
– B2B Collection Specialists
– Communicates in English
– Experts in their national debt recovery legislation