Debt Collection in Israel

In need of help with debt collection in Israel? With Oddcoll, rest assured you're in the right hands to promptly and smoothly secure payment from your Israeli debtors. It can be incredibly frustrating when international clients fail to settle their invoices. Traditional approaches and exerting pressure often fall short in the Israeli market. But with us, in just a few minutes after starting your case, you'll have a local Israeli debt collection expert on the ground, right where your debtor is. It's a straightforward, efficient, and effective solution to debt collection in Israel.
How do I get started with debt collection in Israel?
Simply upload the outstanding Israeli invoice on our platform. Creating your first case and account can be done in less than a minute. Once you have uploaded the unpaid Israeli invoice on our platform, the debt collection process against your Israeli debtor starts without delay. An Israeli debt collection specialist, well-versed in the country's collection rules and business culture, will start putting pressure on your debtor locally in Israel. By communicating with your debtor in Hebrew or their preferred language, the specialist significantly increases the chances of a successful resolution.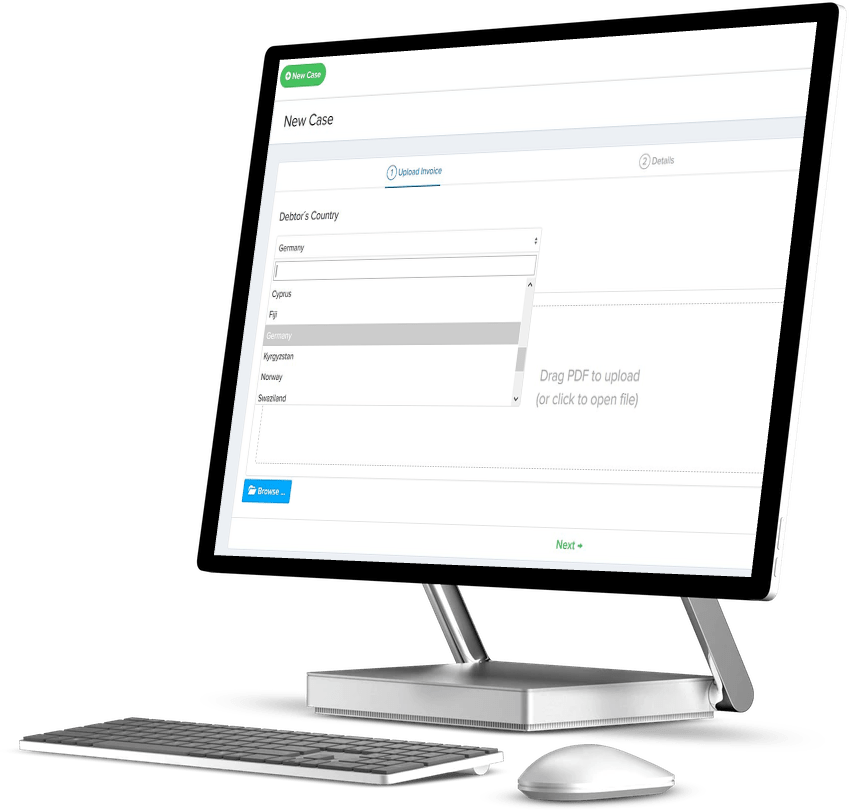 Experts in international debt collection!
  Rated 9,2 out of 10 on
Kiyoh
!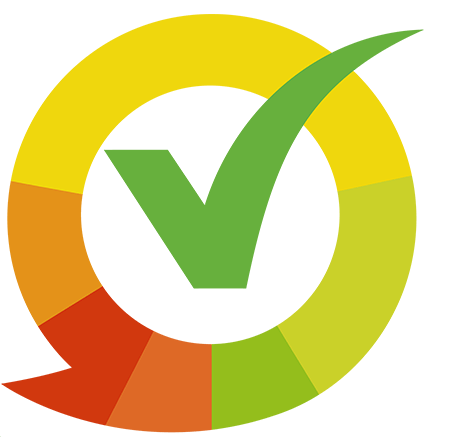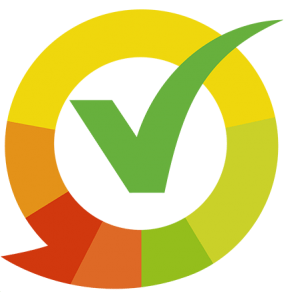 Risk-free. Only pay if you get paid.
What are the costs associated with using Oddcoll's debt collection services in Israel?
Our fee model is success-driven. This means we only charge if we triumphantly retrieve your owed money. We take a commission of 19.5% from the recovered funds, ensuring you retain 80.5% of the amount we bring in. If our efforts come up empty-handed, your balance with us remains zero.
While typically, our Oddcoll platform has a membership charge, we're currently offering a 30-day complimentary trial. During this period, you can launch multiple cases without facing any initial expenses or potential risks. This approach sets us apart from several debt collection services that ask for hefty upfront charges just to get the ball rolling.
Our ethos is rooted in a shared pursuit to retrieve your funds, charging only upon successful outcomes. This value-centric pricing reflects our core belief, and we're all about fostering mutual cooperation aiming at beneficial resolutions.
What debt collection strategies will you utilize to retrieve the debt in Israel?
A series of tailored measures are taken. Our main goal is to have your Israeli debtor settle the amount during the friendly collection phase in Israel, sidestepping the need for court intervention. Our profound understanding of Israeli legislations, guidelines, and commercial customs empowers this process. Some of the tactics we employ are:
Credit assessment
Establishing initial communication
Intensifying persuasion on the debtor
Constructive discussions and arrangements
Personalized home visits
Engaging the relevant legal pathways and presenting formal requests
Bankruptcy proceedings
Executing rightful claims.
What is the potential effect on my client relationship in Israel?
Our procedures strictly adhere to established debt collection standards, and we possess the necessary authorization to conduct debt collection activities within Israel. Our local specialists, with their deep understanding of Israeli cultural nuances, ensure all interactions uphold the highest degree of professionalism. This safeguards your client relationship, ensuring it remains positive and uncompromised.
How does the debt collection process on your platform work once I have kick-started my Israeli debt collection case?
1. Upload the overdue Israeli invoice on our digital platform.
2. Our team acts against your Israeli debtor to recover the amount owed. Stay informed about the procedure via the platform.
3. Once the recovery is successful, the funds are transferred directly to you.
(See how easy it is to get started – 55 sec!)
What are the prospects of Oddcoll effectively retrieving my owed funds in Israel?
Drawing from our past performance, we've achieved a recovery rate of roughly 80% for our claims in Israel. Nonetheless, this percentage can vary depending on numerous determinants, like the financial health of the debtor, clarity of payment terms, and how long the debt has been outstanding. As a rule of thumb, the quicker a case is directed to debt collection in Israel, the greater the likelihood of a favorable outcome.
How much time is usually required for the debt collection process in Israel?
Offering a precise duration is tricky since every case possesses unique characteristics. Sometimes, matters get settled rapidly when a debtor inadvertently missed a payment, whereas certain scenarios may demand more persistence and can extend over a longer period. However, given that our compensation hinges on successful recovery, our motivation to conclude the case quickly aligns with your interests. Rest assured, our primary focus is to ensure a resolution of your case in the swiftest and most effective way possible.
What type of documentation does Oddcoll require to start the debt collection process in Israel?
First and foremost, the outstanding invoice you've issued is essential. Supplementary documents, such as a finalized agreement or proof of product/service delivery, can be beneficial and uploaded as well. Should we need any other specific documents, our debt collection specialist in Israel will notify you at the appropriate juncture. Furthermore, any contact details of the debtor, coupled with a brief synopsis of prior interactions you've had with them, if any, would be advantageous.
What legal avenues can I tap into if pursuing the claim legally becomes imperative in Israel?
Oddcoll is equipped to help with the legal recovery of uncontested debts (via specific streamlined legal methods) and the more conventional legal pathways for contested debts. Moreover, we are adept at assisting in the execution of enforcement mandates and bankruptcy proceedings.
Do you accommodate all kinds of financial obligations?
We're primarily focused on B2B debt recovery, which means our forte is in reclaiming international commercial arrears. If you're faced with an outstanding debt from an Israeli enterprise, our platform and expertise are tailored to your needs.
Benefits of Choosing Oddcoll for Debt Collection in Israel
Our experts are deeply versed in the nuances of Israeli business etiquettes and legal systems, providing a holistic approach to debt recovery.
With round-the-clock access to our digital dashboard, you can monitor the progression of your debt collection case in real-time, ensuring transparency.
What if I need to address several claims from Israeli businesses?
That's easily manageable. You can either initiate your cases one-by-one (a process which approximately takes a minute for each case), batch-upload them using an Excel spreadsheet, or connect your ERP system directly with our platform through API integration. Recognizing that every client's scenario is distinct, we're committed to catering to your specific demands in the most streamlined manner.
Do you extend debt recovery services beyond Israel?
Indeed, we do. Being a global B2B debt recovery solution, our reach extends to debt collection professionals worldwide. With Oddcoll at your side, you can confidently entrust us with your international debt recovery needs, ensuring you have the best chance to recuperate funds owed to you, no matter where the debtor resides.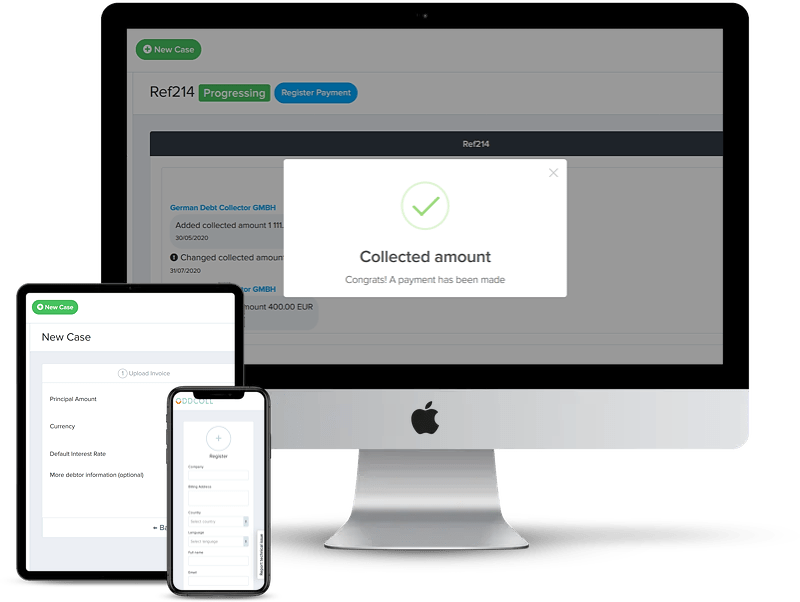 We know how difficult it can be to get a customer abroad to pay. As a creditor in another country, you have no leverage.
We have solved this problem by creating an international debt collection platform with the best local debt collection agencies and law firms around the world.
This means that when you create a case with us, a local debt collection specialist will work on your case, no matter where in the world your debtor are located.
Through testing and careful screening, Oddcoll ensures that you have the best local debt collection specialist available everywhere!
An international debt collection Service that covers all the world.
Always local debt collection specialist with their boots on the ground where your debtors are located.
Always manage your cases quickly and easily on our web portal. 24/7.
More on debt recovery in Israel.
Our local debt collector (Law Firm) in Israel.
We are proud and pleased to introduce our Israeli Law Office Eli Shimony Law Office.
They will work on your case directly and locally in Israel.
The Debt Collection Process in Israel
Navigating the maze of debt recovery can be daunting, especially in a foreign jurisdiction like Israel. However, understanding the basics can significantly ease the journey. Below, we shed light on the debt collection process in Israel, encapsulating the amicable stage, legal intricacies, and the role of courts.
The Amicable Stage of Debt Collection in Israel
Before resorting to legal avenues, there's an amicable stage that serves as the initial step in debt recovery. This phase primarily revolves around non-confrontational techniques:
Notification: The debtor receives formal notifications, highlighting the debt's details and urging them to settle without further action.
Negotiation: If the debtor is facing genuine financial constraints, negotiations can lead to payment plans or reduced settlements.
Mediation: A neutral third-party mediator can be brought in to facilitate communication, ensuring both parties reach a fair agreement.
The Legal System
When amicable methods don't yield results, the legal system comes into play.
Preliminary Notice: Before proceeding to court, a legal notice is sent, giving the debtor a final chance to settle.
Legal Claim: If the debtor still refrains from paying, a legal claim is filed detailing the debt amount, the basis of the claim, and any evidence supporting the case.
The Courts
Different courts handle debt collection cases based on the debt amount and complexity:
Small Claims Court: Handles claims up to a certain threshold, offering a faster resolution without delving deep into legal technicalities.
Magistrates' Court: Addresses most civil cases, including larger debt claims.
District Courts: Generally handles appeals from the Magistrates' Court and more complex cases.
How to Proceed Legally with a Debt Collection Case in Israel
Documentation: Arm yourself with all relevant documents – contracts, invoices, communication records, etc.
Legal Counsel: Collaborating with a local attorney, acquainted with Israeli debt laws, is paramount.
Filing the Claim: Once prepared, file the claim in the relevant court, after which the debtor is served a summons.
Court Proceedings: If no settlement is reached, the court proceeds with hearings, evaluating evidence and arguments.
Enforcement: Upon a favorable judgment, if the debtor doesn't comply, you can resort to enforcement methods, such as liens, bank account seizures, and more.
In conclusion, while the Israeli debt collection landscape might seem intricate, with the right knowledge and assistance, it's navigable and effective. Always consider partnering with professionals acquainted with the local norms and regulations to streamline the process.
Start to collect your invoices today!
Oddcoll is a service for international debt collection.
We make it easy for companies to get paid from their customers abroad.