Are you in need of debt recovery services in Qatar? At Oddcoll, we're committed to ensuring you receive the payments you're owed from your Qatari debtors. We know how disheartening it can be when your global clientele doesn't fulfill their payment obligations. Traditional techniques and pressure strategies often fall short. But when you launch your case with us, it takes only a few moments to have a local Qatari debt collection expert start working where your debtor resides. The result is a straightforward, quick, and efficient debt collection process in Qatar.
How can I commence with debt recovery in Qatar?
It's as easy as uploading your unsettled Qatari invoice onto our platform. Establishing your initial account and case takes no longer than a minute. When you post your unpaid Qatari invoice on our platform, the collection procedure against your Qatari debtor begins without delay. A Qatari debt collection expert, proficient in Qatari debt collection law and business practices, will start exerting pressure on your debtor within Qatar itself. This expert will converse with your debtor in their native tongue, which significantly enhances the likelihood of a successful outcome.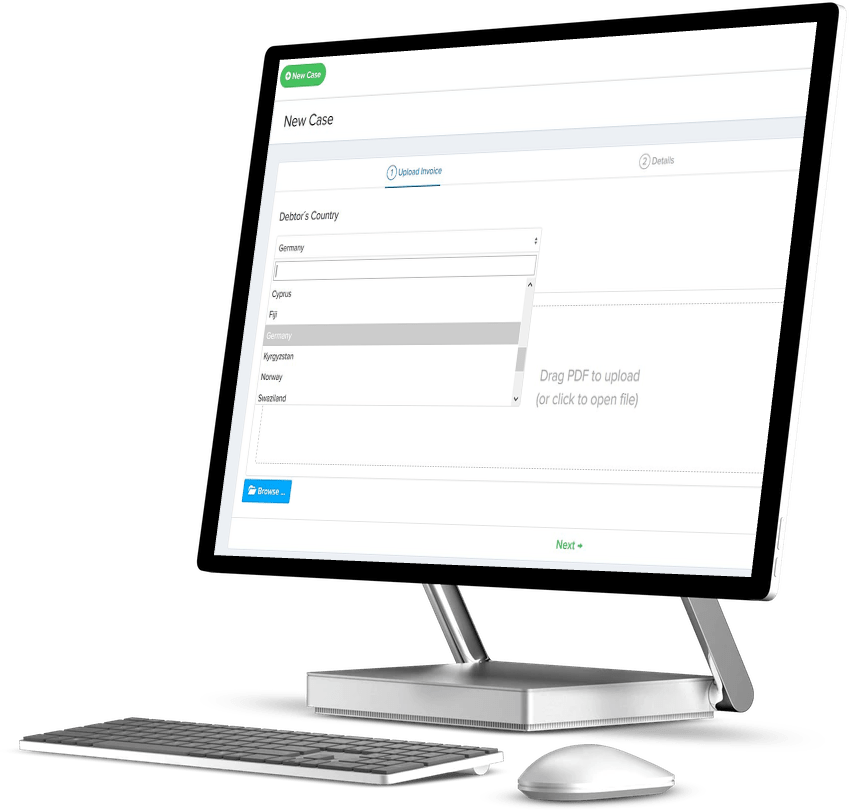 Experts in international debt collection!
  Rated 9,2 out of 10 on
Kiyoh
!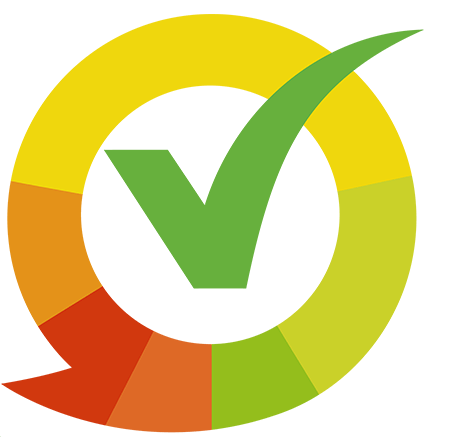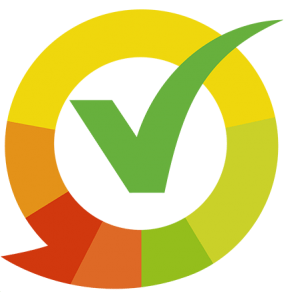 Risk-free. Only pay if you get paid.
What are the costs involved in utilizing Oddcoll's debt collection services in Qatar?
We operate on a no-win-no-fee basis. This means that you only incur charges if we successfully retrieve your claim. Our fee stands at 19.5% of the total recovered amount, which means you'll receive 80.5% of the recouped sum. If we fail to recover any money, you'll owe us nothing.
Usually, our debt collection platform, Oddcoll, charges a membership fee. However, we provide a 30-day free trial where you can initiate as many cases as you like without any upfront costs or risks. Unlike most other debt collection agencies that demand a substantial initial fee merely to start a case, we align our success with yours.
We are firm believers in the shared objective of reclaiming your money, and we commit to earning only when we succeed. Our pricing model is a testament to this belief, and we're dedicated to cooperating with all involved parties towards a fruitful resolution.​ For more information about our pricing, please refer to our pricing-page.
What debt recovery measures will you take to recoup the debt in Qatar?
Several steps will be taken. Our first aim is to persuade your Qatari client to settle the debt during the amicable collection phase in Qatar, without resorting to legal measures. This is achieved through our comprehensive understanding of Qatari laws, regulations, and business customs. The actions we may implement include:
Credit scoring
Initiating contact
Applying pressure on the debtor
Engaging in negotiations
Conducting home visits
Utilizing suitable legal avenues and filings
Initiating insolvency proceedings
Enforcing claims.
What is the impact on my customer relationship?
There's no negative impact. Our approach to debt collection is always rooted in ethical practices, and we're duly authorized to engage in debt collection activities within the relevant jurisdiction. Our local experts are well-acquainted with Qatari customs and conduct themselves with utmost professionalism, ensuring your customer relationship is maintained optimally.
How does the debt recovery process work on your platform once I've launched my Qatari debt collection case?
The process is remarkably straightforward:
1, Simply upload your unsettled Qatari invoice onto our web portal.
2, Our team starts taking actions against your Qatari debtor to retrieve the debt. You can keep track of the progress on our platform via notifications whenever there are updates on your case.
3, Once the debt has been successfully recovered, we transfer the money to you.
(See how easy it is to get started – 55 sec!)
What are the odds of Oddcoll successfully retrieving my claim in Qatar?
Based on our past performance, we've been able to recover approximately 80% of our claims in Qatar. However, the rate of success can fluctuate depending on various elements like the debtor's financial standing, the clarity of payment duties, and the debt's age. Generally, the sooner a case is escalated to debt recovery, the better the odds of success.
How long does the debt recovery process typically take in Qatar?
Providing an exact timeframe can be difficult as every case is distinctive. Some cases can be settled promptly if the debtor merely overlooked the payment, while others might require additional persuasion and pressure, thereby taking longer. Nevertheless, we're committed to advancing the case as swiftly as possible since we only earn when we successfully recover. It's in everyone's interest to reclaim the entire claim as quickly as possible. You can rest assured we'll work relentlessly to settle your case as efficiently as possible.
What kind of documentation does Oddcoll need to initiate the debt collection process in Qatar?
We primarily need the unsettled invoice that you've issued. If there are additional documents, such as a contract signed by both parties or proof of delivery, these can also be uploaded. If any further supplementary documentation is relevant, our debt collection specialist will request it at the appropriate stage. Furthermore, providing the debtor's contact details, ideally with a summary of any previous interaction with the debtor (if you have had any discussions with the debtor thus far), will be beneficial.
What legal action can you take if it becomes necessary to legally pursue the claim in Qatar?
We are capable of taking all forms of legal action. A more detailed explanation of the legal collection procedure in Qatar can be found further down the page. In essence, Oddcoll can aid you in legally collecting undisputed claims (certain simplified legal processes) as well as more conventional legal processes for disputed claims. We can also assist with the enforcement of an enforcement title and insolvency procedures.
Do you accept all kinds of debts?
No, we specialize in B2B debt collection, which means we primarily focus on the recovery of cross-border business debts. If a Qatari company owes you a debt, our service is the right solution for you.
Advantages of Using Oddcoll for Debt Collection in Qatar

Our team is proficient in the nuances of Qatari business culture and regulations, offering a comprehensive debt collection procedure.

With 24/7 access to our online portal, you can stay informed and updated on your debt collection case at any time.
What if I have several unsettled claims from Qatari debtors to upload?
No problem. You can kick-start your cases by uploading them individually (which takes about a minute per case), via an Excel file, or by linking your ERP system to our platform through an API. We acknowledge that each client has unique needs, and we strive to cater to those needs in the most efficient manner possible.
Do you offer debt collection services in countries other than Qatar?
Indeed, we do. As an international B2B debt collection service, we have a network of local debt collection specialists across the globe. You can rely on Oddcoll for all your international debt collection requirements, and we will work diligently to help you recover the money owed to you, irrespective of the debtor's location.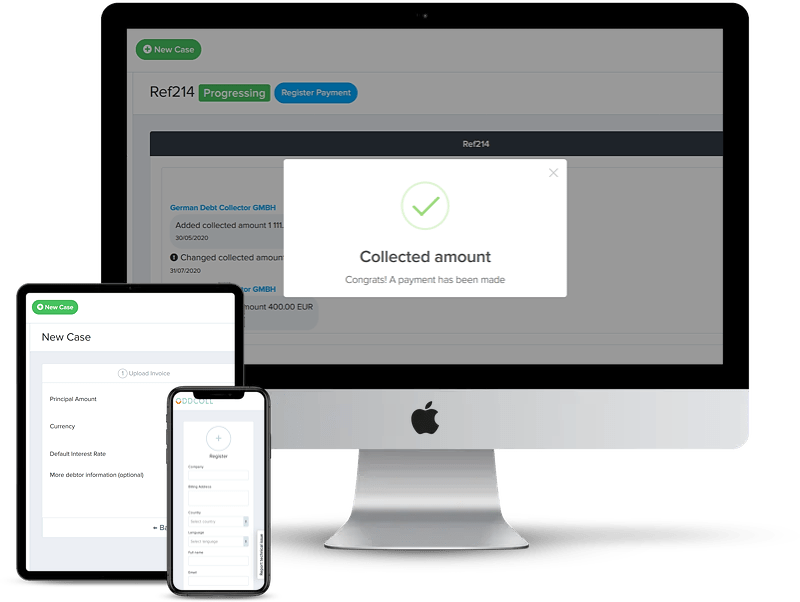 We know how difficult it can be to get a customer abroad to pay. As a creditor in another country, you have no leverage.
We have solved this problem by creating an international debt collection platform with the best local debt collection agencies and law firms around the world.
This means that when you create a case with us, a local debt collection specialist will work on your case, no matter where in the world your debtor are located.
Through testing and careful screening, Oddcoll ensures that you have the best local debt collection specialist available everywhere!
An international debt collection Service that covers all the world.
Always local debt collection specialist with their boots on the ground where your debtors are located.
Always manage your cases quickly and easily on our web portal. 24/7.
More about debt recovery in Qatar
Our local law firm located in Qatar who will directly initiate collection actions on the spot:
We are pleased to introduce Hashem & Partners as our Law Firm and debt collection partner in Qatar. They will immediately start collection actions in Qatar when you start a case.
The debt collection process in Qatar.
The collection process in Qatar starts when an invoice is due and attempts to collect the debt are made at the out-of-court collection stage. If this is not enough, legal action may have to be taken and the matter thus taken to court.
The out-of-court collection phase in Qatar.
The phase starts when a claim becomes due for payment. That is, the payment date passes. To begin with, companies usually send out payment reminders themselves. But as you have probably experienced, it is very difficult to persuade a debtor abroad to pay. You simply do not have any effective tools when, from abroad, you make demands for payment. A debtor knows that the case is far from being escalated into any legal action.
Thus, in order to effectively collect the debt, a company needs the help of a collection partner located in the same place as its debtor, i.e. Qatar.
It makes all the difference in the world when a local debt collection specialist in Qatar starts putting preassure on the debtor.
By contacting the debtor by letter, email, telephone etc, the debtor is made aware that the claim is now being handled by a law firm in the same country where they are located. This makes a significant difference to the Qatari debtor's "willingness" to pay as they now know that legal action can now in reality be quickly enforced. In addition, the local law firm is an expert on the business culture, rules etc that exist in Qatar.
Most claims are collected at this stage., but if a debtor continue to default on the debt, then a decision needs to be made as to whether the creditor wishes to take the matter to judicial debt collection in Qatar.
Judicial debt recovery in Qatar.
Qatar's legal system.
The state of Qatar is a hereditary emirate ruled by the Al Thani family. Islam is the country's official religion and Shari'a (Islamic law) has a very strong influence on legislation in Qatar.
In accordance with the provisions of the Constitution, there are three authorities in the State of Qatar:
– the Executive authority
– the Legislative Branch,
– the Judiciary.
A: The executive: the Emir, the Council of Ministers and the Prime Minister.
Executive power lies with the Emir. The Constitution makes it clear that the Emir is the head of state, commander-in-chief of the armed forces and representative of the state internally, externally and in all international relations. The Emir is assisted by the Council of Ministers as specified in the Constitution. The Council of Ministers is the highest executive authority in the country and is headed by a Primeminister appointed by the Emir. The Council of Ministers also includes appointed ministers.
B. the Legislative Branch: (the Shura Council)
In accordance with the Constitution, the legislative power shall be vested in the Advisory Council (Shura Council).
The Advisory Council (Shoura Council) also approves the general policy and budget of the Government and exercises control over the executive authority as provided for in the Constitution. The Council expresses its views in the form of recommendations which are taken into account by the Rulers of the State of Qatar and the Cabinet in carrying out and implementing their duties.
Any draft law adopted by the Shoura Council shall finally be submitted to the Emir for approval. The Emir has the right to refuse to ratify a bill and send it back to the Council. If the Shoura Council re-approves the rejected bill by a two-thirds majority, the Emir shall approve the bill and publish it. Notwithstanding the above, the Emir may postpone the implementation of such a law indefinitely if he considers it to be in the interest of the State.
C. The Judiciary:
The judicial structure in Qatar is divided into three levels:
1. courts of first instance, (which are divided into criminal court, civil court, administrative court and family court);
2. courts of appeal: Appellationsdomstolar har till uppgift att besluta om överklaganden av domar från första instans. (Also divided into criminal court, civil court, administrative court and family court);
3. the Court of Cassation (which is the highest court, but which hears only questions of misapplication of the law and does not hear a case on the merits).
Judicial debt recovery via court in Qatar.
Which court?
Qatar currently has no specialised courts for commercial matters and consequently all commercial disputes are settled by the civil courts.
The civil court consists of a partial court and a full court. The partial courts hear claims whose value does not exceed QR 500,000, and the plenary courts hear claims whose value exceeds QR 500,000.
The process in court:
Civil litigation is based on written pleadings.  Proceedings are conducted in Arabic. Translators are available for non-Arabic speaking parties. Court documents written in a language other than Arabic, including evidentiary documents, must be translated into Arabic by a certified translator.
Judges are independent and may not be removed from office except as provided by law. The independence of the judiciary is inviolable and is protected by law against interference by other authorities.
Courts require witnesses to be independent, which means that employees, directors, agents, etc. of the parties are not treated as witnesses and that their statements have little or no probative value.
Judgments of lower courts can be appealed to the courts of appeal and then, in some cases, to the court of cassation.
Judgments of higher courts are not necessarily binding on lower courts (although higher court judgments are generally respected). This means that each case is usually decided on its own merits and specific facts, and the judge is able to issue his or her own judgment without necessarily following previous judgments of higher courts on similar issues.
The Constitution states that the judiciary should be independent. The courts must make their judgments in accordance with the law. Judges are independent and shall not be subject to any power in the exercise of their judicial functions under the law and no interference whatsoever shall be permitted in court proceedings and the administration of justice.
Qatar's Civil Code provides for different limitation periods for litigation. In general, contractual claims are time-barred after 15 years from the date the right arose, unless an exception in the law provides otherwise.  For example, claims relating to cheques are time-barred after three years, merchants' claims after ten years and claims relating to employment after one year.
Start to collect your invoices today!
Oddcoll is a service for international debt collection.
We make it easy for companies to get paid from their customers abroad.