Debt Collection in Pakistan
Recovery of debts in Pakistan by a local debt collection agency.
Risk-free. Pay only upon success.
19,5 % in commission.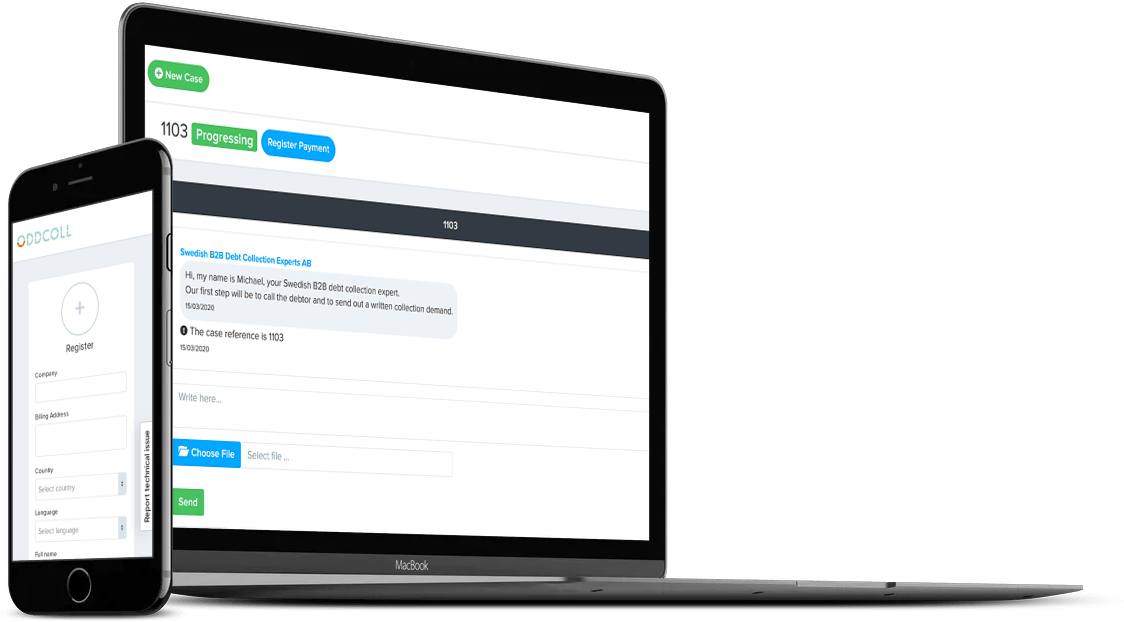 Effective debt collection in Pakistan.
Do you have a business customer in Pakistan who is not paying their debt to you? We can help you with fast and efficient debt collection in Pakistan. You can be up and running in just a moment. Read on to see how!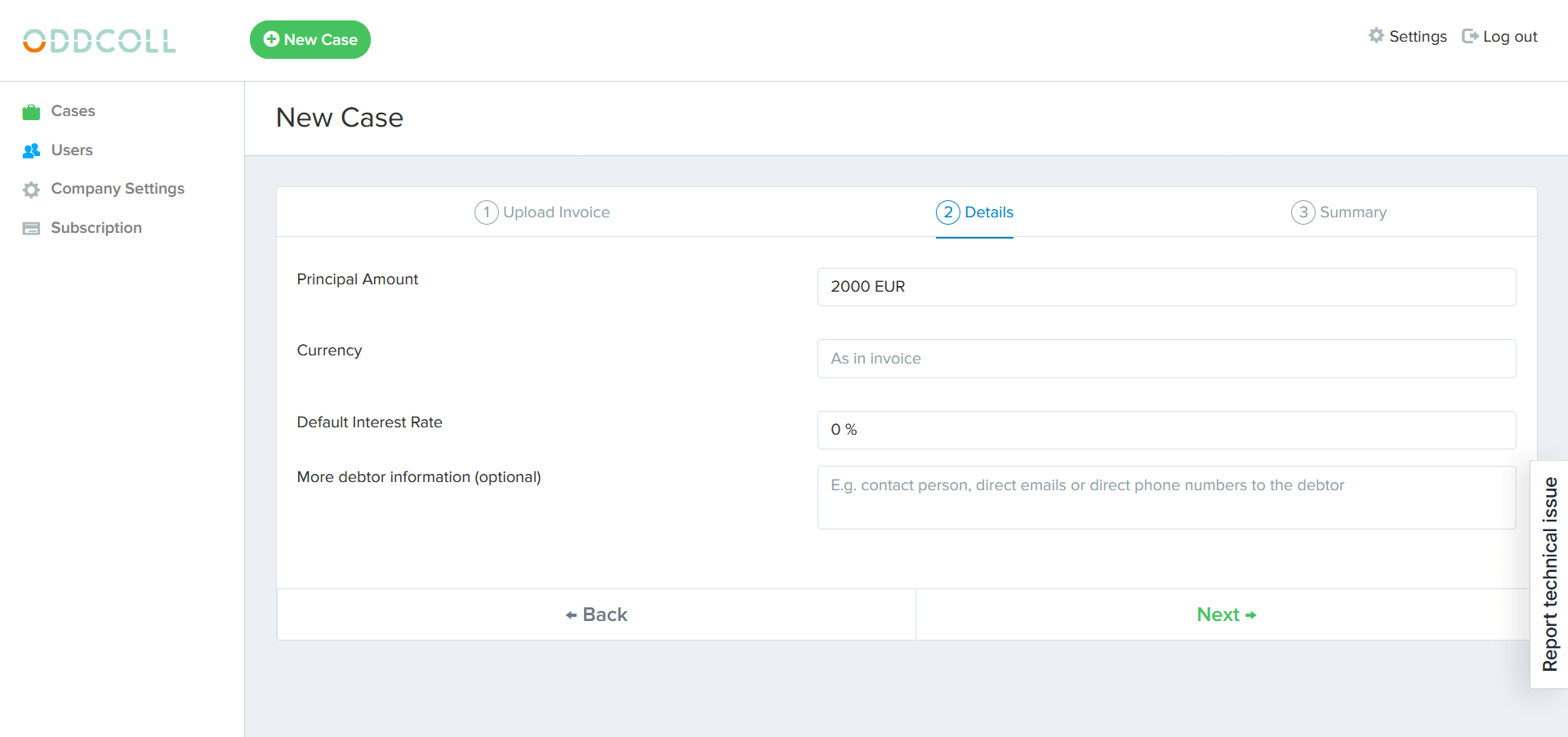 Start the debt collection process against your debtor in Pakistan by uploading your claim to our debt collection platform.
Our local collection agency on site in Pakistan (ICIL Pakistan), will initiate the most appropriate debt recovery actions directly in Pakistan.
Once the debtor pays, the money is transferred directly to you.
Some of the benefits of using Oddcoll for debt collection in Pakistan.
Use a local collection team on the ground in Pakistan who know what actions are necessary there to get a debtor to pay.
Start your case quickly and easily on our debt collection platform.
Pay only if we succeed in collecting your debt.
Collecting debts from customers in other countries can be frustrating.
We know how frustrating and difficult it can be to get a customer in another country to pay an overdue invoice. If you are in a different country from the debtor, you don't know how to put pressure on the debtor.
In Pakistan, Pakistani rules and customs apply to the collection process, so you as a creditor will need the help of a Pakistani debt collection specialist to get paid.
At Oddcoll, we have created the right conditions for international businesses through an international debt collection platform with the best local law firms and debt collection agencies around the world.
All you need to know about international debt collection in 60 sec.
Our local debt collection agency located in Pakistan who will directly initiate collection actions on the spot.
We are pleased and proud to introduce "ICIL Pakistan", our local collection partner on the ground in Pakistan.
-Could you briefly describe your company?
ICIL is Pakistan's premier debt collection agency with offices in over 9 commercial cities of Pakistan, where we have full time debt collector. Our debt collectors are familiar with debtors' mentality and have vast experience in successful debt collection for various creditors from different sector. Our edge over other collection agencies based on the synergy of our operations; when it comes to assertive approach towards debtors, our product range/service becomes quite pivotal. At one hand we are armed with credit bureau where trading defaults are reported and on the other hand we are the largest provider of credit reports to most of the banks and financial institutions. Both factors play vital role in exerting pressure on unwilling debtors. This is further enhanced by our reach both globally and locally. We are also Approved ACA Member (The Association of Credit and Collection Professionals, USA).
-Can you give us an overview of the collection process in Pakistan?
We have vast experience in Debt Collection and have been in business since 2006. We have expertise in the specifics of the local market and professionalism in dealing with both consumer and commercial debt, which allows us to serve our clients without limitations. We first send a Letter of Demand Notices to the debtors and wait for their response, if we do not get any response we call the debtors. If no phone numbers are available, we will send a reminder to the debtor. If the debtor still does not respond, we then visit the debtors at their address and have a meeting with the debtors and ask them to pay the debt. If we exhaust all efforts to collect the debt amicably, we submit our final report and ask/propose the client to take legal action. These legal actions are provided by our Firm.
Judicial debt collection in Pakistan.
The Pakistani legal system builds on the legal tradition of the common-law system that was incorporated by the British colonial power. When the country became independent in 1947, it was considered easier and better to build on the existing legal system rather than start from scratch by developing its own legal system. In some areas, however, the Pakistani system has developed in a different direction from the British.
In addition, Islam has had some influence on the development of the Pakistani legal system since 1947. Parts of Islamic Sharia law have been incorporated into Pakistani law and a Federal Sharia Court (FSC) has been established. The court examines whether a law or legal provision is contrary to the injunctions of Islam. If it finds that it does, steps are taken to amend the law so that it conforms to Islam. In addition, the Court has exclusive jurisdiction to hear appeals against certain criminal judgments.
The courts:
Pakistan's judiciary is a hierarchical system with two classes of courts:
The superior (or higher) judiciary:
– Supreme Court of Pakistan
– High Courts of Pakistan
– Shariat Court
The subordinate (or lower) judiciary:
– Civil Courts – första instans civilrättsliga fall.
– Criminal Courts
– Special Courts and Tribunals
The Supreme Court and High Courts are established under the Constitution. The other courts are established by Acts of Parliament or by Acts of Provincial Assemblies.
The higher judiciary consists of the Supreme Court of Pakistan as well as the Federal Shariat Court and the five High Courts. There is a High Court in each of Pakistan's four provinces and a High Court for the Islamabad Capital Territory. According to the Constitution of Pakistan, the mission of the higher judiciary is to preserve, protect and defend the Constitution.
The subordinate judiciary consists of district courts for civil and criminal matters. In addition, there are a number of specialised courts dealing with specific legal issues such as banking, insurance, customs and excise duties and more.
Where do I turn with my Pakistani case for debt recovery?
As mentioned, Pakistan has four provinces. The provinces are divided into districts. Each district has a district court which has jurisdiction to hear the majority of civil cases brought to court (debt collection cases against private subjects in Pakistan). Under the district court there are courts for civil judges. The civil judges work under the supervision and control of the district judge and all cases of civil nature originate from these courts.
Judgments from a civil judge can be appealed to district judges and decisions from a district judge can in turn be appealed to the High Courts.
This is how our debt collection service works.
We help you with fast and successful debt collection in Pakistan. Get started today or contact us if you have any questions.
See how easy it is to get started with your case!
Oddcoll is a service for international debt collection.
We make it easy for companies to get paid from their customers abroad.