Debt collection in
North America
Debt collection in North America – by local representatives in your debtors' countries.
Risk-free. Pay only if we succeed.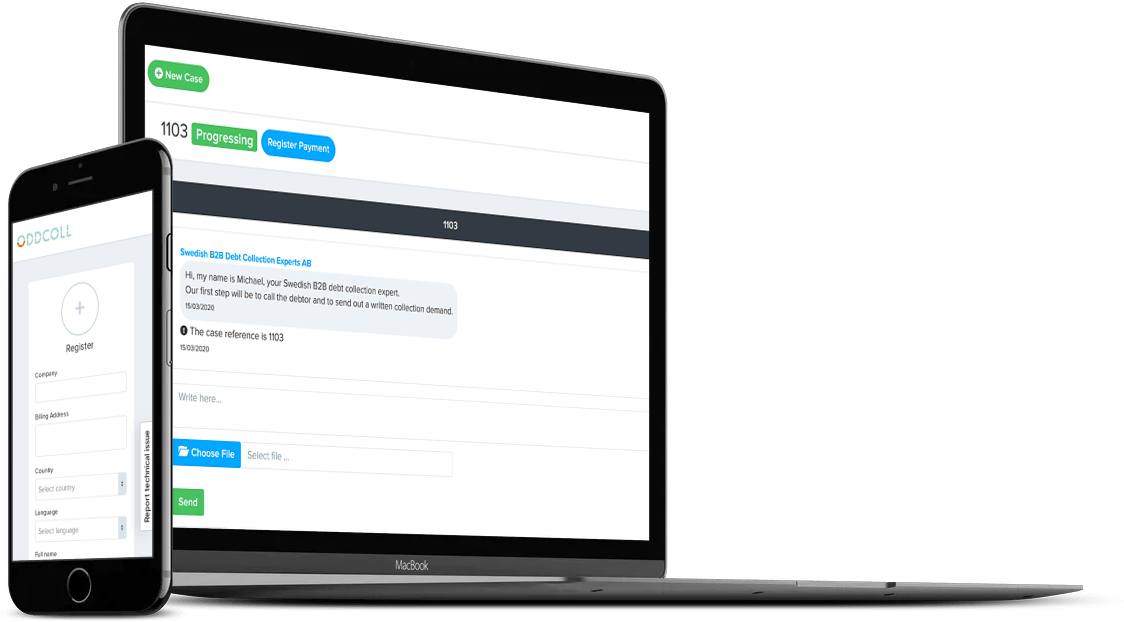 Get paid smoothly and easily from your debtors in North America.
When you have customers in North America who don't pay, Oddcoll can help you with debt collection in North America. Read on to see how.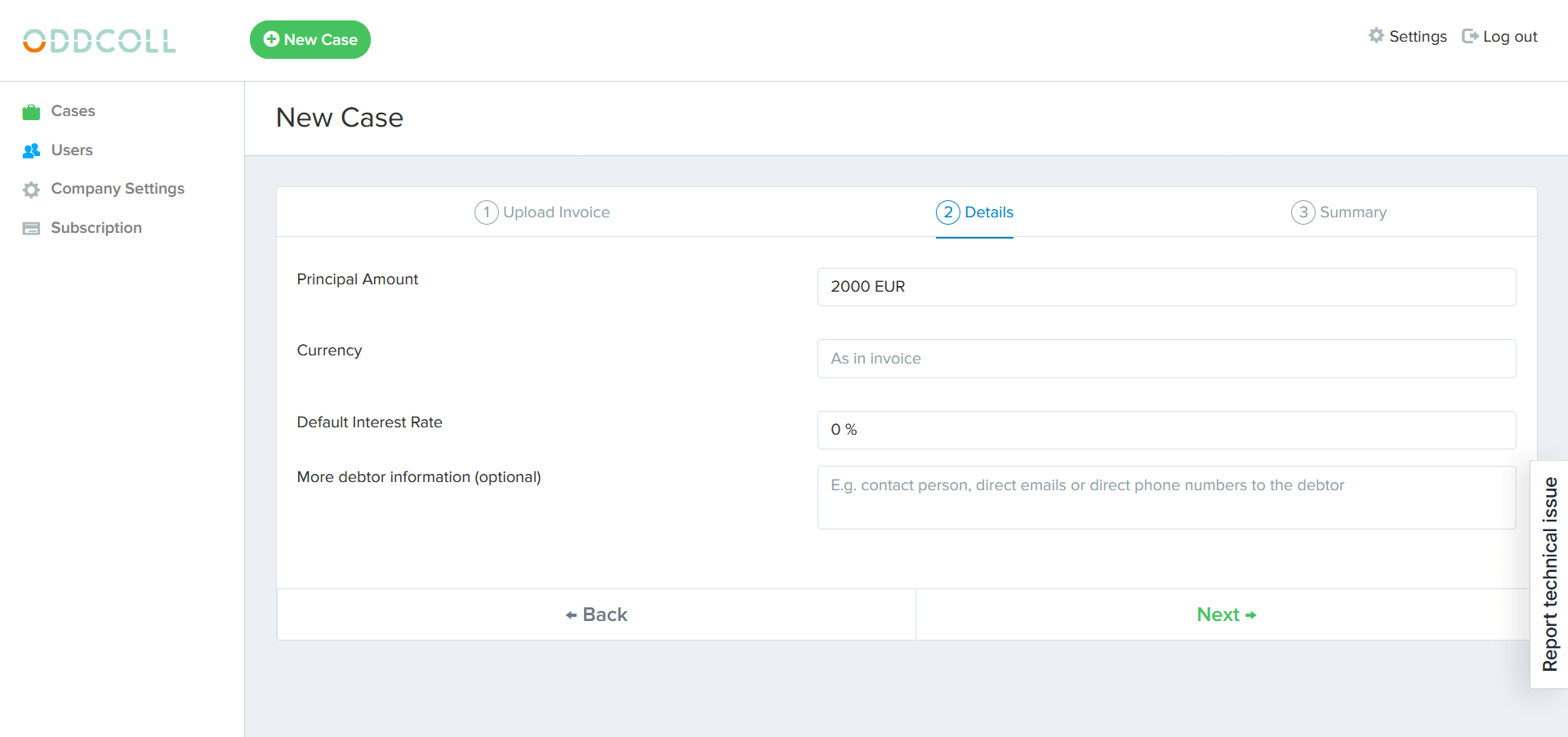 You get started with your recovery case by creating an account and uploading your unpaid claim against your North American debtor.
Then, our collection agency in your debtor's country will start the collection process locally in North America.
Once the debtor has paid the debt, the money is transferred to you.
Some reasons to use Oddcoll for debt collection in North America.
Carefully selected collection agencies in each North American country, who recover your claims locally.
Who are debt collection experts in their respective jurisdictions.
You easily manage all your cases online on our debt collection platform.
Pay only when your claims are collected.
Get paid faster and easier from your customers through Oddcoll's international debt collection platform.
Receivables management when you're an international business is well known to be difficult and complicated.
Sitting in one country and trying to collect a debt from a customer in another country is almost impossible as you have no leverage with the debtor.
Laws and rules relating to debt collection, insolvency, court proceedings, etc., are always national. And it is the rules of the debtor's country that apply when trying to collect money.
We now make it easier for you to get paid and facilitate your debt collection in North America, through our international debt collection platform that brings together the best debt collection agencies and law firms around the world.
Create an account and upload your claim and our local debt collection partner will start working on your case immediately.
All you need to know about international debt collection in 60 sec.
Our debt collection agencies in North America.
As mentioned above, Oddcoll covers areas around the world with local collection agencies. They make sure to take the case to where the debtor is and has assets. This also applies to debt collection in North America where we have selected local debt collection agencies with long experience and high customer satisfaction. They make sure that your chances of getting paid are always maximised.
Risk-free North American debt collection.
The cost of collecting debts from debtors in North America is 19.5% of the amount collected, regardless of where in North America you have debtors.
So you get back 80.5% of the amount recovered.
The pricing model means that our debt collection agencies have the same incentive as you to ensure that the money is actually recovered, and that they will work hard on your case.
The countries in North America we are covering:
About debt collection in North America.
North America is made up of countries, each with its own jurisdiction and legal system.
In the case of debt collection in North America, this means that the laws/rules/practices of the North American country in which the debtor is located apply to the entire debt collection process. From out-of-court debt collection in North America to the taking of legal action or the opening of insolvency proceedings.
To exemplify, this means that when you have a debtor in, say, Canada, it applies:
– That the debt collector has permission from the Canadian authorities to take debt collection action in Canada.
– That you follow Canadian law when it comes to how you collect the debt.
– Canadian procedural rules apply in the case of court proceedings.
The same applies to every North American country.
National debt collection agencies are specialised in the local procedures that apply in their specific country.
As a rule, a North American debt collection case starts in the out-of-court collection phase. This means that the debt collector tries to settle the North American debt without having to escalate the case to court. This is usually achieved through experience in negotiation techniques and pressure on the debtor to take the claim to court. If this is not enough, it is up to the debtor to decide on a case-by-case basis whether it is worth taking the matter to court.
This is how our debt collection service works.
We can help you with debt collection in North America. Fast, easy and efficient!
If you have sales abroad and are having trouble getting paid by your debtors in North America… Then we are the solution for you. If you have any questions, don't hesitate to contact us. Want to get started with collecting your debts. Then simply create an account and upload your North American claims.
See how easy it is to get started with your case!
Oddcoll is a service for international debt collection.
We make it easy for companies to get paid from their customers abroad.