Debt Collection in New Zealand
Do you require assistance with debt collection in New Zealand? Oddcoll is here to facilitate your recovery process. It's no secret that international transactions can often be fraught with payment delays. Traditional methods may not always yield results, given the geographical and cultural distances. Initiate your case with us, and within moments, you'll benefit from a local New Zealand debt collection expert. Simplifying, accelerating, and enhancing debt collection in New Zealand is what we do best.
How do I get started with debt collection in New Zealand?
Kickstart the process by uploading your unpaid New Zealand invoice to our platform. It's a breeze to set up your inaugural case and account—it won't take more than a minute. Once your invoice is uploaded, our collection machinery springs into action, tasking a local specialist with your case. This expert, armed with intimate knowledge of New Zealand's legal and business ecosystem, will communicate in familiar terms, dramatically increasing the likelihood of a successful resolution.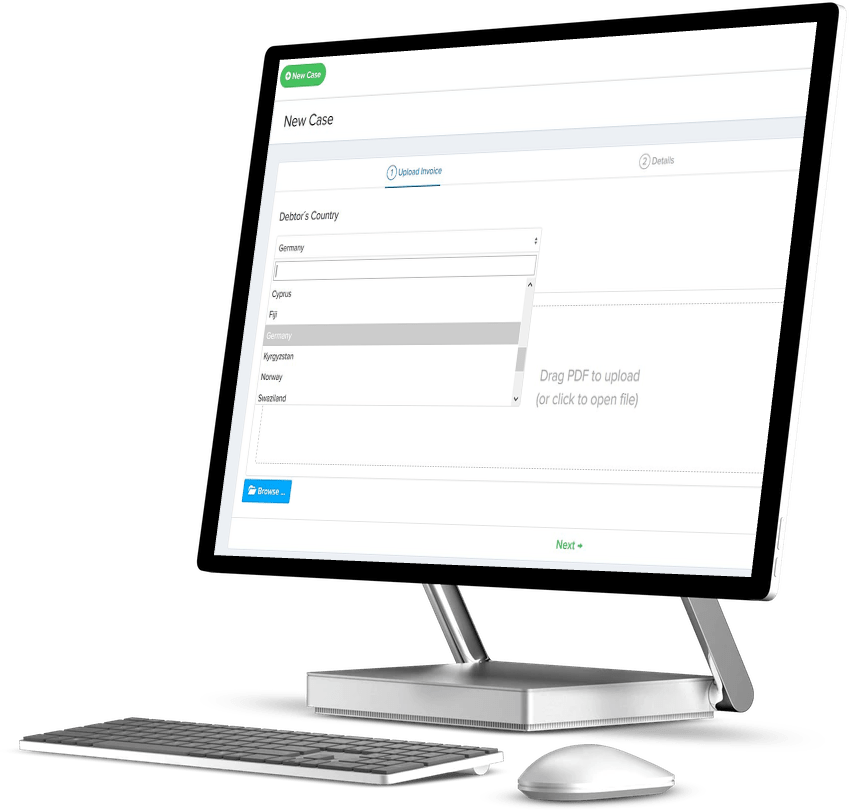 Experts in international debt collection!
  Rated 9,2 out of 10 on
Kiyoh
!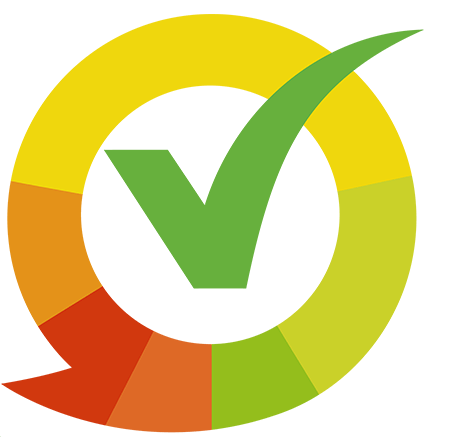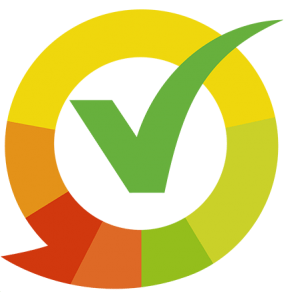 Risk-free. Only pay if you get paid.
What does Oddcoll's debt collection service in New Zealand cost?
Our pricing model is refreshingly transparent. We operate on a no-win, no-fee basis. If we succeed in retrieving your debt, our commission stands at 19.5%, meaning you'll pocket 80.5% of the recovered sum. If we can't recover your money, you owe us nothing.
For those seeking a comprehensive debt collection solution, we offer a membership option on the Oddcoll platform. New members are eligible for a 30-day free trial, enabling you to get a feel for our services without any financial commitment. This is a stark contrast to several other agencies that demand a hefty upfront fee just for onboarding.
Our philosophy is built on collaboration. We're invested in your success and are remunerated only when you are. This shared objective ensures all stakeholders pull in the same direction.
What measures will Oddcoll employ to retrieve my debt in New Zealand?
Our approach is multi-faceted. Initially, we focus on the amicable recovery phase in New Zealand, striving for a resolution without resorting to litigation. Given our understanding of New Zealand's regulatory landscape and business etiquette, our strategies may encompass:
Credit profiling
Direct communication with the debtor
Applying financial pressure
Negotiation and potential settlements
On-the-ground visits
Exploring legal channels if necessary
Initiating insolvency processes
Enforcing judgments.
What's the potential impact on my customer relationships?
Zero. We are steadfast in our commitment to best practices, and our actions are always in line with New Zealand's regulatory framework. With experts who are deeply rooted in Kiwi business culture, we ensure all interactions are underlined by professionalism. This dedication ensures your relationships remain intact and thriving.
How will I be kept updated about my New Zealand debt collection case on Oddcoll's platform?
The process is seamless:
Upload your unpaid invoice from New Zealand on our portal.
Our team rolls into action against the debtor, adopting strategic measures to recover the debt. You'll receive real-time notifications on any case progress.
Upon successful recovery, the funds are channeled to you.
(See how easy it is to get started – 55 sec!)
What's the probability of Oddcoll successfully reclaiming my debt in New Zealand?
Historical data indicates we have a recovery rate of approximately 80% in New Zealand. However, several variables can influence this figure, including the debtor's financial health, the clarity of contractual obligations, and the debt's duration. A cardinal rule: the sooner you escalate a case to debt collection, the better the odds of recovery.
How long is the debt collection process in New Zealand?
Each case is unique, making it challenging to pinpoint an exact duration. Some debtors might have innocently overlooked the payment, leading to swift resolutions. Others might necessitate a more extended engagement. Our fee structure, which rewards us only upon successful recovery, incentivizes us to expedite the process, ensuring all parties benefit.
What documentation does Oddcoll need to commence the debt collection process in New Zealand?
The primary document we require is the unpaid invoice. Supplementary documentation, such as contracts or delivery proofs, can also be beneficial. Our debt collection specialist will liaise with you for any additional paperwork when deemed necessary. The more comprehensive the information you provide, especially about prior communications with the debtor, the better equipped we are.
If legal recourse becomes imperative in New Zealand, what steps can Oddcoll take?
We're adept at navigating the complete spectrum of legal actions. Further on, we offer a detailed overview of the legal debt collection steps in New Zealand. In a nutshell, Oddcoll can guide you through simplified legal processes for uncontested claims and more elaborate procedures for disputed ones. We also assist with enforcing judgments and navigating insolvency proceedings.
Are all debts within Oddcoll's scope?
We specialize predominantly in B2B debt collection. If a New Zealand-based company owes you, we're your ideal solution.
The Advantages of Partnering with Oddcoll for Debt Collection in New Zealand
Our team boasts an in-depth grasp of New Zealand's business dynamics and regulatory nuances.
We provide a holistic and efficient debt recovery service.
Stay in the loop with 24/7 access to our digital portal, ensuring you're always informed about your case's progression.
I have multiple outstanding claims from New Zealand companies. How can I upload them?
We've streamlined the process for you. Begin by uploading each case individually—it's a rapid process, taking about a minute per case. If you have bulk claims, you can upload them via an Excel file or integrate your ERP system with our platform using API. We recognize that every client's needs are distinct, and we're here to cater to them seamlessly.
Does Oddcoll offer debt collection services beyond New Zealand?
Absolutely. Oddcoll is a global B2B debt collection powerhouse, with a sprawling network of specialists spanning the globe. Trust in Oddcoll for all your global debt collection requirements. We're here to ensure you get what's rightfully yours, irrespective of the debtor's location.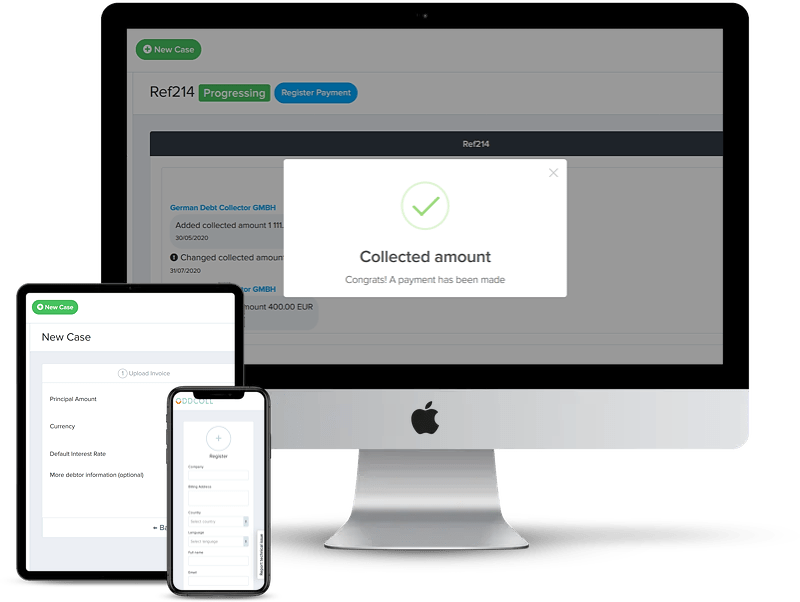 We know how difficult it can be to get a customer abroad to pay. As a creditor in another country, you have no leverage.
We have solved this problem by creating an international debt collection platform with the best local debt collection agencies and law firms around the world.
This means that when you create a case with us, a local debt collection specialist will work on your case, no matter where in the world your debtor are located.
Through testing and careful screening, Oddcoll ensures that you have the best local debt collection specialist available everywhere!
An international debt collection Service that covers all the world.
Always local debt collection specialist with their boots on the ground where your debtors are located.
Always manage your cases quickly and easily on our web portal. 24/7.
More about debt recovery in New Zealand
Our local debt collection agency in New Zealand.
We are very happy to work with our New Zealand collection partner who collects your invoices locally on site: Stellar Collections t/a MFL Services
The Debt Collection Process in New Zealand
Navigating the picturesque landscapes of New Zealand is easier than maneuvering through its debt collection procedures, especially if you're unfamiliar with the Kiwi approach to business and finance. But with a concise understanding of the process, you can efficiently handle debt collection in New Zealand.
---
The Amicable Stage of Debt Collection in New Zealand
The initial phase in New Zealand, much like many other countries, emphasizes a friendly and non-litigious approach.
Initial Communication: This usually begins with formal reminders, either via email, phone calls, or letters. The dialogue is kept professional, highlighting the importance of the matter.
Reconciliation Offer: At this stage, there might be an offer to reconcile the debt, perhaps by offering flexible payment plans or negotiating a reduced lump sum.
Debt Collection Agencies: If the debtor remains non-responsive, many creditors employ local debt collection agencies to add weight to the collection process.
---
The Legal System: The Courts
New Zealand's judiciary system, known for its fairness, plays a pivotal role in the debt collection landscape.
Disputes Tribunal: For smaller debts, the Disputes Tribunal is the first point of call. It handles claims up to NZD 30,000 (or NZD 50,000 if both parties agree).
District Courts: Handling larger claims, these courts are the primary avenue for most civil cases, including debt collection matters.
High Courts: These handle significant civil cases and appeals from lower courts.
---
How to Proceed Legally with a Debt Collection Case in New Zealand
If negotiations falter and debts remain unpaid, the legal machinery might need to come into play.
Engage a Solicitor: Given the intricacies of New Zealand's legal system, it's beneficial to consult with a local solicitor.
File a Statement of Claim: This is done at the appropriate court, detailing the amount owed, along with any supporting documentation.
Service of Proceedings: Once filed, the debtor is served with the court proceedings and has a set period to file a defense.
Court Hearing: If the debtor contests, a hearing date is set. Both parties present their case, after which the court delivers its judgment.
Enforcement: A successful judgment for the creditor allows them to enforce the ruling, which might involve asset seizure, wage garnishing, or charging orders.
---
In conclusion, while the path of debt collection in New Zealand has its unique set of challenges, it's a journey that can be effectively undertaken with a robust understanding of the local dynamics. With the right guidance, like that from Oddcoll, one can traverse this path with ease and efficiency.
Start to collect your invoices today!
Oddcoll is a service for international debt collection.
We make it easy for companies to get paid from their customers abroad.