Debt Collection in Mexico

Are you seeking help with debt collection in Mexico? Oddcoll is here to help you recover your payments from your Mexican debtors in a prompt and stress-free manner. We comprehend the annoyance that arises when your overseas clients fail to settle their invoices. Traditional strategies and coercion techniques often fall short. With our system, you can initiate your case in a few minutes, and we will assign a local Mexican debt collection expert who will start working in your debtor's locality. It's as simple, rapid, and effective as debt collection in Mexico can get.
How do I kickstart the debt collection process in Mexico?
All you need to do is upload the unpaid Mexican invoice to our platform. You can establish your initial case and account in under a minute. As soon as you upload your unsettled Mexican invoice on our platform, the collection procedure against your Mexican debtor is initiated instantly. A Mexican debt collection specialist, well-versed in Mexican debt collection laws and business customs, will start implementing pressure on your debtor locally in Mexico. By conversing with your debtor in their native tongue, the specialist boosts the probability of successful recovery.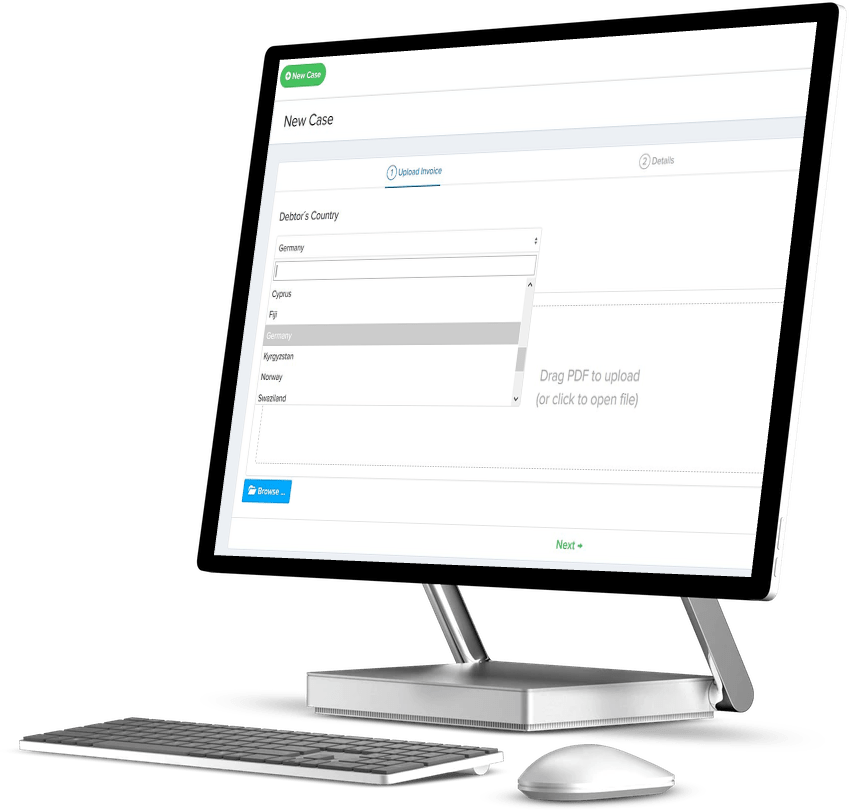 Experts in international debt collection!
  Rated 9,2 out of 10 on
Kiyoh
!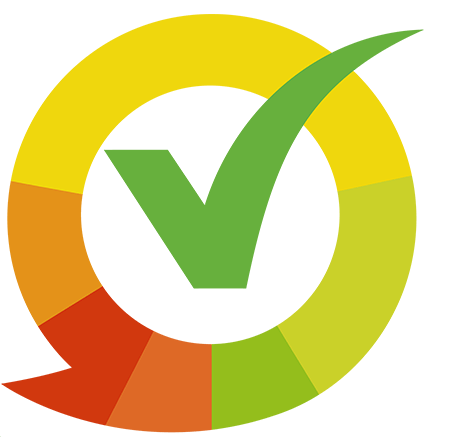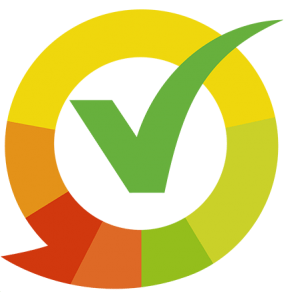 Risk-free. Only pay if you get paid.
What does it cost to utilize Oddcoll's debt collection services in Mexico?
Our pricing structure is designed on a 'No Win, No Fee' basis, meaning that our charges apply only when we successfully recover your claim. Our fee stands at 19.5% of the total amount collected, implying that you receive 80.5% of the recovered sum. If we fail to retrieve any money, no charges apply.
Our debt collection platform, Oddcoll, usually necessitates a membership fee; nonetheless, we provide a 30-day free trial during which you can initiate unlimited cases without any startup expenses or risks. This is in contrast to numerous other debt collection services that impose a steep initial fee merely to open a case.
We passionately believe in a collective quest towards the objective of recovering the owed money and are pledged to earning only if we triumph. Our pricing model mirrors this ethos, and we are committed to collaborating with all involved parties towards a fruitful outcome. For further details about our pricing, please visit our pricing page.
For more information about our pricing, please refer to our pricing-page.
What debt collection measures will Oddcoll employ to recover the debt in Mexico?
We will take multiple measures. Primarily, our aim is to convince your Mexican customer to settle the debt during the amicable collection stage in Mexico, without resorting to legal proceedings. This is achieved through our knowledge of Mexican laws, regulations, and business norms. The actions we undertake may include:
Credit scoring
Direct communication
Applying pressure on the debtor
Negotiation tactics
Home visits
Use of suitable legal channels and petitions
Insolvency proceedings
Enforcement of claims.
Will my relationship with my customer be affected?
Not in the slightest. All actions we take adhere strictly to best practices in debt collection, and we're fully authorized to undertake debt collection procedures in the applicable jurisdiction. Our local specialists are proficient in Mexican culture and always maintain a professional demeanor, ensuring your customer relationship is treated with the utmost care and consideration.
How does the debt collection process on your platform work once I have initiated my Mexican debt collection case?
The process is as simple as:
Upload your unpaid Mexican invoice to our online portal.
Our team immediately commences actions against your Mexican debtor to recover the debt. You can monitor progress on our platform and receive notifications whenever there are updates to your case.
When the debt has been successfully collected, we transfer the recovered funds to you.
(See how easy it is to get started – 55 sec!)
What are the chances of Oddcoll successfully collecting my claim in Mexico?
Drawing from our historical records, we have managed to recover approximately 80% of our claims in Mexico. However, success rates can fluctuate based on several factors, such as the debtor's financial health, the clarity of the payment obligations, and the age of the debt. Generally speaking, the sooner a case is escalated to debt collection, the higher the chances of a successful outcome.
How long does the debt collection process typically take in Mexico?
Providing an exact timeframe can be challenging as each case presents its own unique circumstances. Some cases may be resolved swiftly if the debtor merely overlooked the debt, while others that require additional persuasion and pressure may take a longer time. However, we strive to expedite the process wherever possible since we only receive payment upon successful debt recovery. It's in everyone's interest to recover the full claim as promptly as possible. You can trust that we will work meticulously to resolve your case in the most efficient manner possible.
What documentation does Oddcoll require to initiate the debt collection process in Mexico?
Our primary requirement is the unpaid invoice you have issued. If there are other supporting documents, like a signed contract or proof of delivery, those can also be uploaded. If further documentation is necessary, our debt collection specialist will request it at the appropriate time. In addition, if you could provide any contact details of the debtor, and preferably a summary of any prior communication with the debtor, that would be very helpful.
What legal actions can you undertake if it becomes necessary to legally pursue the claim in Mexico?
We are equipped to handle all forms of legal action. Further below, you'll find a more comprehensive overview of the legal collection process in Mexico. In essence, Oddcoll can support you with the legal collection of undisputed claims (through certain simplified legal processes) as well as standard legal processes for disputed claims. We can also assist with enforcing an enforcement title and managing insolvency procedures.
Do you handle all types of debts?
No, our specialization lies in B2B debt collection, meaning we primarily handle the collection of cross-border business debts. If a Mexican company owes you money, our services are perfectly suited to your needs.
The Advantages of Using Oddcoll for Debt Collection in Mexico

Our team possesses a deep understanding of the intricacies of Mexican business culture and regulations, and we offer a comprehensive approach to debt collection.

Through our online portal, which is accessible 24/7, you can stay informed and updated on your debt collection case at all times.
What if I have several unpaid claims from Mexican debtors to upload?
There's no cause for concern. You have the option to begin your cases by uploading them individually (which takes roughly a minute per case), through an Excel file, or by connecting your ERP system to our platform via our API. We recognize that each client has unique requirements, and we make every effort to meet those needs in the most efficient manner possible.
Do you offer debt collection services in countries other than Mexico?
Indeed, we do. As an international B2B debt collection service, we maintain a network of local debt collection specialists around the globe. You can trust Oddcoll with all your international debt collection needs, and we will work tirelessly to help you recoup the money you're owed, irrespective of the debtor's location.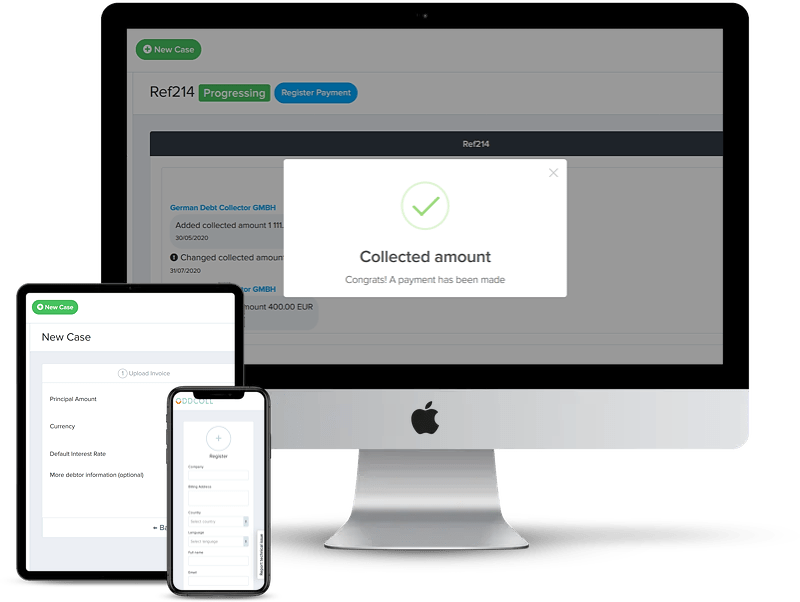 We know how difficult it can be to get a customer abroad to pay. As a creditor in another country, you have no leverage.
We have solved this problem by creating an international debt collection platform with the best local debt collection agencies and law firms around the world.
This means that when you create a case with us, a local debt collection specialist will work on your case, no matter where in the world your debtor are located.
Through testing and careful screening, Oddcoll ensures that you have the best local debt collection specialist available everywhere!
An international debt collection Service that covers all the world.
Always local debt collection specialist with their boots on the ground where your debtors are located.
Always manage your cases quickly and easily on our web portal. 24/7.
More about debt collection in Mexico

Our local Law Firm located in Mexico who will directly initiate collection actions on the spot:
We are pleased to introduce the Mexican Law Firm in Mexico City, Jurídico Urrutia, as our debt collection partner in Mexico who will immediately start collection actions in Mexico when you start a case.
The debt collection process in Mexico.
When an invoice is due, the collection process begins and attempts are made to get the debtor to pay. First through payment reminders. Then by extrajudicial action through a debt collector. If this is not enough to get the Mexican debtor to pay, the creditor (often via the collection agent) can choose to take the matter to court.
If the creditor wins in court, he or she receives a "judgment", i.e. proof of the existence of a claim. If the debtor still does not pay voluntarily after that, the creditor can choose to apply for enforcement, which means that the Mexican authorities compulsorily ensure that the debtor pays what he or she is obliged to pay under the judgment.
The Mexican debt collection process may also include insolvency proceedings if the debtor actually wants to pay, but cannot because they do not have enough money to do so.
The following is a brief presentation of the Mexican debt collection process and the Mexican legal system.
Out-of-court debt collection in Mexico.
The collection process in Mexico starts when the due date on an invoice passes without payment being made. Normally, a company will send a payment reminder to its customer. If payment is still not received, it is time to escalate the claim to extrajudicial debt collection. In short, this means that a debt collection agency or law firm tries to collect the debt without having to take legal action. Contact is made with the Mexican debtor by letter, telephone call, physical visit, email, etc. It is made clear to the debtor that the debt exists, that payment is expected, and that non-payment may result in legal action being taken, with increased costs and time spent as a result. The fact that a Mexican law firm takes action on the spot in Mexico instead of a company doing it from another country, is usually enough for a debtor to pay.
Should these measures in the extrajudicial collection phase in Mexico not be sufficient, the creditor must decide whether to proceed with judicial collection in Mexico.
Judicial debt recovery in Mexico.
The governance.
Mexico is a federal, democratic, representative Republic composed of free and sovereign States. There is a federal government (in Mexico City) and 31 state governments with autonomy over certain issues. Each of the 31 state has its own constitution, governor, legislature, and judicial system.
Some areas of law fall under the jurisdiction of the Federation and some under that of the States. The federal government is governed executive by a President who is directly elected by the people to a six-year term without the possibility of re-election.
The legal system.
Mexico has a legal tradition of being a "civil law" country (like the majority of countries in Europe and South America, but unlike the "common law"- system applied in the US, UK and Australia).
A "civil law" country relies primarily on legislation as its primary source of law. This means that each individual case is decided by looking to the law and and as a complement, judicial precedents can be used.
The legislation: The Mexican Constitution is the highest source of law in the country and states that matters not expressly designated to the Federal Government shall fall under the competence of each Mexican state, including civil matters.
There is thus a division of legislative and judicial power between the federal government and the individual states of Mexico, depending on the area of law in question.
Much of the civil law, i.e. "individual vs. individual", is handled by the states. However, state laws in this area are often similar and there is a federal law in this area, the "Federal Civil Code", which is used as a model for the states' own laws in this area.
Legislation relating to commercial disputes between companies is regulated at federal level through the Commercial Code.
Taking a Mexican debt collection case to court.
As mentioned, Mexico is a federal state with 31 individual states. This means that the court system is divided into federal courts (which hear federal cases) and state courts (which hear state and sometimes federal cases).
Under the Constitution, civil matters (both substantive and procedural) are governed by local laws, while commercial matters are governed by federal law. Although commercial matters are legislated at federal level, local judges can settle commercial disputes in state courts. However, more complex cases usually end up in the federal courts.
At the top of the federal courts is the Supreme Court of Mexico. Below it are courts at three levels. Court cases usually start in the district courts, which are the "lowest" federal courts.
Each state also has its own Supreme Court, which has the highest authority in its state. Below that are two-tier courts, with the so-called "lower courts" being the lowest courts.
So which court hears a case regarding "judicial" debt collection in Mexico?
It depends…
One has to look at each individual case
– What is the amount in dispute?
– Where are the parties to the dispute located?
– What areas of law are involved?
So legal advice needs to be obtained from an expert in Mexico in order for the case to be brought to the correct court.
Who can represent a Creditor in Mexican courts?
Only lawyers licensed in Mexico can participate in Mexican court proceedings. The lawyer must have a law degree and an official license. The license must be registered in the local and federal court systems.
Limitation periods:
The normal limitation period for commercial disputes is 10 years (there are some exceptions).
Enforcement of a Mexican judgment:
If the debtor refuses to pay despite having received a judgment in the case, an application for enforcement can be made. The court can then order a lien on the debtor's assets or sell the assets at auction to raise money to cover the debt.
Start to collect your invoices today!
Oddcoll is a service for international debt collection.
We make it easy for companies to get paid from their customers abroad.