Debt collection in Indonesia
Debt collection in Indonesia that is conducted locally.
Risk-free. Pay only upon success.
19,5 % in commission.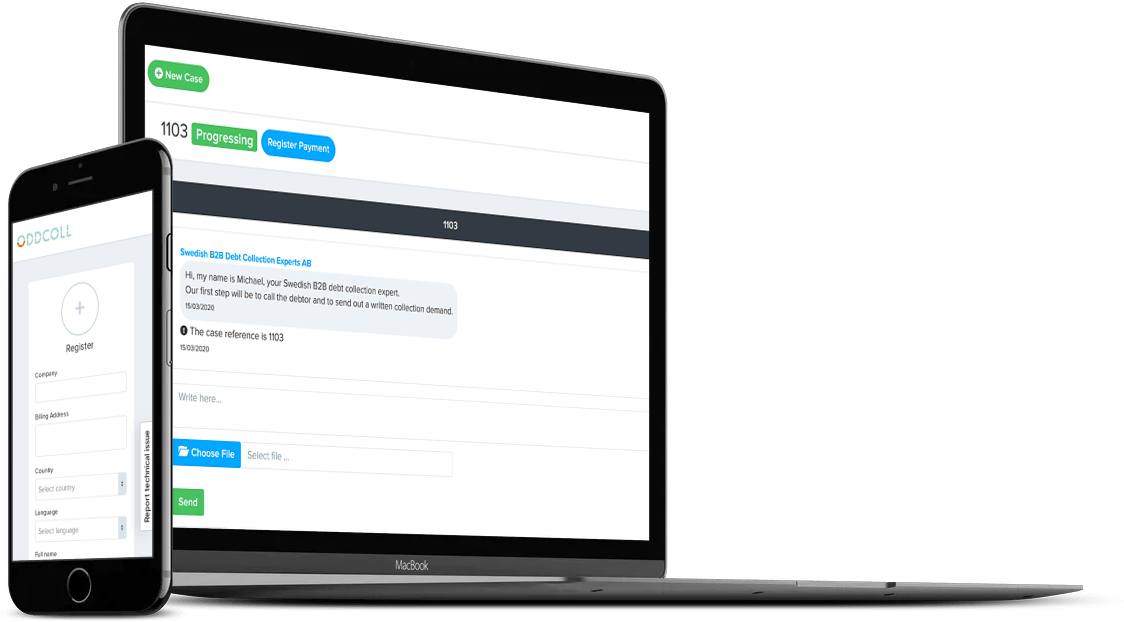 We help you with debt collection in Indonesia. Quickly and efficiently.
Do you have debtors in Indonesia who do not pay your debt? We know how difficult it can be when you have customers in other countries who don't pay. Read on to see how easily we can help you.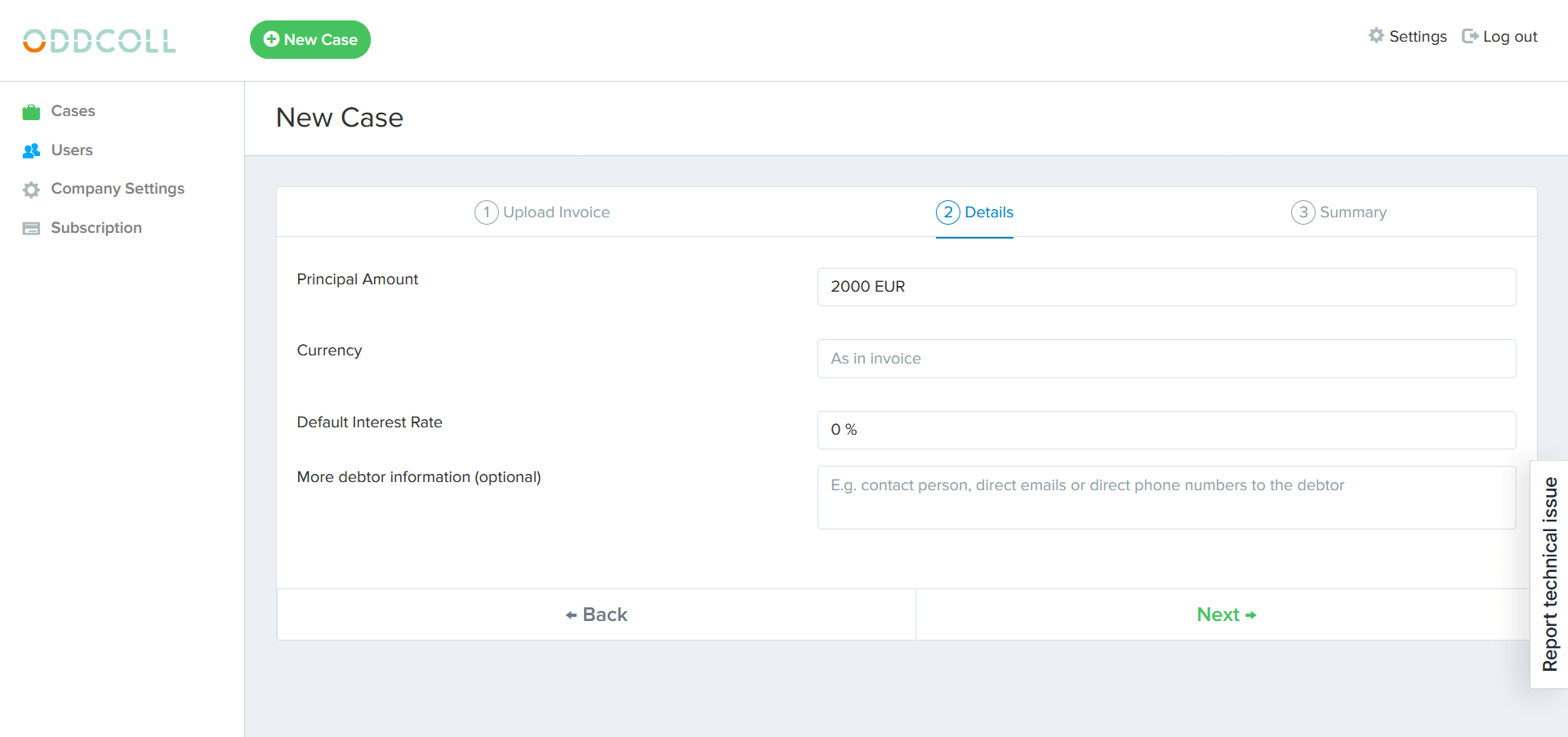 Debt collection in Indonesia in three easy steps.
Start your Indonesian debt collection case by uploading your unpaid debt to our debt collection platform.
Our Indonesian debt collection agency will then begin, on the spot in Indonesia, to take the necessary action.
Once the money is recovered, it will be transferred to you.
Some reasons why we can help you.
Indonesian debt collection specialist on site where your debtor is.
Save time with our easy-to-use debt collection platform.
You pay nothing unless money is recovered.
What makes Oddcoll a good option for collecting foreign receivables!
Debt recovery from your customers abroad can be very inefficient and frustrating. The reason is that the laws and regulations of the debtor's country govern the entire process.
This means that you need to get help from a specialist who is located where the debtor is.
Oddcoll is a service specifically aimed at international creditors. We always offer local debt collection directly at the debtor's doorstep through our carefully selected local debt collection agencies and law firms. When you start a case with us, our debt collection agency in Indonesia will immediately start working for you.
All you need to know about international debt collection in 60 sec.
Our debt collection agency located in Indonesia who will directly initiate collection actions on the spot:
We are excited to announce Upper Class Collections as our debt collection agency in Indonesia. They will immediately start collection actions in Indonesia when you start a case.
The debt collection process in Indonesia.
The debt collection process in Indonesia consists of:
Debt collection in the out-of-court phase: where a debt collection agency tries to ensure that the Indonesian debtor pays his debt, without the creditor having to take the matter to court.
Judicial debt collection: where you need to go to court to get paid for your claim. First by suing the debtor in a civil court proceeding. Sometimes it may also be necessary to apply for enforcement when a judgment is obtained, but the Indonesian debtor continues not to pay. Insolvency proceedings may also be relevant if the debtor is insolvent and has no money to pay its debts.
Debt recovery our-of-court in Indonesia.
The debt collection process in Indonesia starts with action without any courts or other judicial bodies being involved.
A debt collection agency tries to get the Indonesian debtor to pay the debt by putting pressure on the debtor through persuasion and negotiation.
Debt collectors are specialised by their structures, approaches and rhetoric in getting debtors to pay at this stage.
The reason why a local Indonesian debt collection agency is so successful in the out-of-court collection phase is that it first makes it clear to the debtor that if he continues to fail to pay the debt, the case may be escalated to court. This "threat" bites much better when it comes from a debt collector located in the same country as you are. You know it is not such a big step.
In addition, a local debt collection agency in Indonesia is specialised in the conditions prevailing there. From language to relevant laws to the business climate between companies.
Contact and persuasion is usually done through e.g. demand letters, phone calls, emails etc.
Judicial debt collection in Indonesia.
Indonesia's legal system.
Indonesia is a republic with a presidential system. Its legislation is based on a civil law system, mixed with local customary law and Roman Dutch law.
Before the Dutch presence and colonisation began in the 16th century, the indigenous kingdoms ruled independently with their own customary laws, known as adat (unwritten, traditional rules that are still followed to some extent in Indonesian society). Adat laws were also influenced by foreign influences from India, China and the Middle East.
Sharia law also has an impact on legal culture in Indonesia. For example, the people of Aceh in Sumatra follow their own Sharia law.
After independence in 1945, Indonesia began to develop its own modern Indonesian law by amending existing rules. The three components of adat, or customary law, Dutch-Roman law and modern Indonesian law exist in parallel in Indonesia's current legislation.
The structure of the courts.
The civil court system in Indonesia is divided into three levels (i.e. the courts that take cases between private subjects).
1. District court: there is one court in each regional area.
2. "High Court or Court of Appeal in each provincial area: appeals from the District Court are heard by the High Court. There is one in each province and for each specialised area.
3. The Supreme Court. The last stop for civil cases under appeal (if leave to appeal is granted).
There are specialised courts for certain legal issues dealt with at first instance. E.g. Human Rights Court, Corruption Court, Fisheries Court, etc. There is a special Commercial Court, but at present it only deals with cases concerning either bankruptcy or intellectual property disputes.
So which court do you take your Indonesian debt collection case to?
The general district courts have original jurisdiction to hear cases within the city and region. Civil claims are filed with the court of first instance in the general court's jurisdiction, i.e. where the debtor is domiciled.
The Court process.
Before sending a lawsuit to court, a creditor needs to send a warning letter to the defendant requesting compensation for breach of contract (this obligation only applies to contractual claims).
After a summons is filed with the court, a summons letter is sent to the defendant at least three days before the first court hearing. If the defendant does not attend the scheduled first court hearing, he will be summoned to a second hearing and, if necessary, to a third hearing.
If the defendant does not appear at the third hearing, it is up to the court to decide whether to issue a default judgment.
At the first court hearing, the panel will order the parties to refer the case back to mediation in order to reach an amicable settlement. The parties will then have about 40 working days to mediate with each other and try to reach a settlement. If the parties are able to agree, the court will issue a settlement document, which has the same powers as a final and binding court decision. If mediation is unsuccessful, ordinary court proceedings will begin.
The decision of the court of first instance can be appealed to the Court of Appeal, and further appeals can be made to the Supreme Court through the Court of Cassation. Special appeal to the Supreme Court is possible in very limited circumstances.
Cost of going to court.
To bring a case to an Indonesian court, the plaintiff must pay an advance fee to the court. The court fee is charged in accordance with the laws and government regulations in place. The party that loses the dispute in court is usually the one who has to pay the costs.
Limitation periods.
The Indonesian Civil Code provides that a right of action is extinguished after 30 years. How the time limits are calculated is to be decided on a case-by-case basis. A party must actively file a motion to dismiss based on the time limit in order for the court to consider it.
Alternative dispute resolution.
In Indonesia, arbitration and mediation are the most common forms of ADR. In some proceedings, ADR has become mandatory, e.g. in civil proceedings at first instance (as mentioned above).
Enforcement of a judgment in Indonesia.
A court decision can only be enforced when it is final and binding. The claimant must first file an application for enforcement with the district court that has territorial jurisdiction over the losing party's assets. The court will then order the losing party to comply with the court order within eight days. If the losing party does not comply with the order within this time limit, the applicant can apply for a writ of attachment and the losing party's assets will be auctioned off publicly. The application for enforcement must clearly state which assets are to be confiscated and where they are located, otherwise the court will not be able to find or seize them.
This is how our debt collection service works.
We can help you with debt collection in Indonesia. Get started today or contact us if you have any questions.
See how easy it is to get started with your case!
Oddcoll is a service for international debt collection.
We make it easy for companies to get paid from their customers abroad.