Debt Collection in Indonesia

Struggling with outstanding debts in Indonesia? Oddcoll is your partner in ensuring timely and efficient payment from your Indonesian clients. We recognize the inconvenience when overseas clients fail to honor their invoices. Conventional methods and persuasion often fall short. By launching your case with us, it will only take a few moments to involve a local Indonesian debt collection expert stationed right where your debtor resides. This results in a streamlined, quick, and efficient debt recovery process in Indonesia.
Can Oddcoll assist me with debt collection in Indonesia?
Indeed, we can. Initiating the debt collection process against your Indonesian client with us is a quick and straightforward task. You merely need to upload your case, and establishing your first account and case will take less than a minute.
Our Indonesian debt collection expert, who is well-versed in Indonesian debt recovery laws and business culture, will begin applying local pressure on your debtor in Indonesia. This specialist will converse with your debtor in their local language, thereby enhancing the likelihood of success.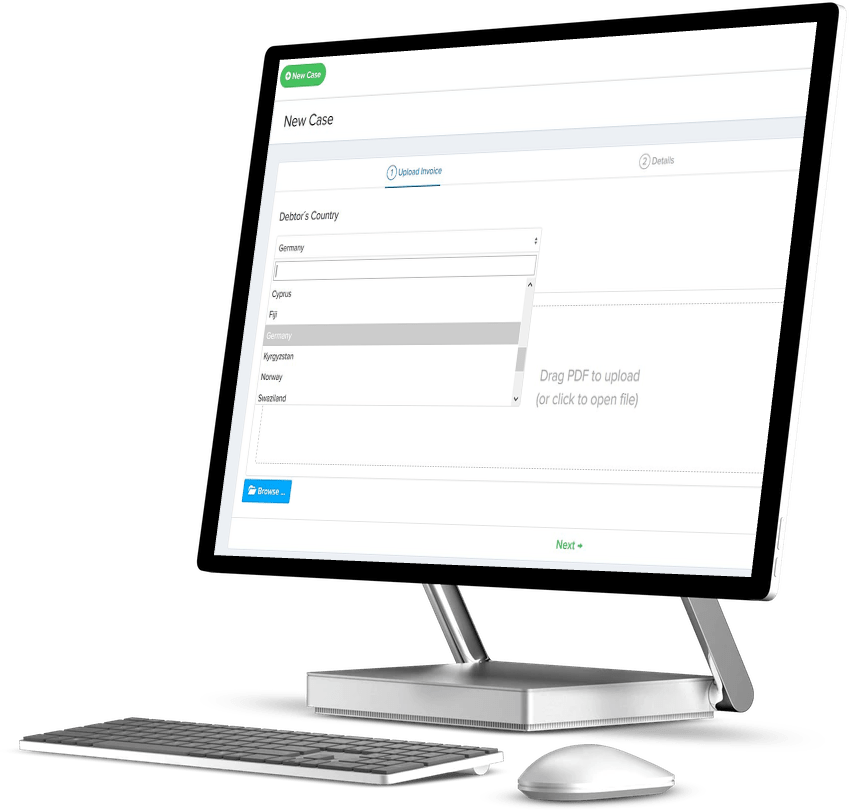 Experts in international debt collection!
  Rated 9,2 out of 10 on
Kiyoh
!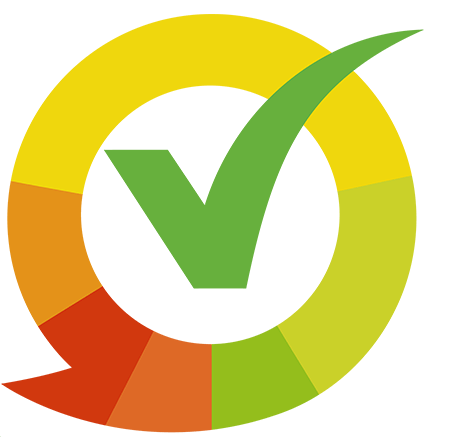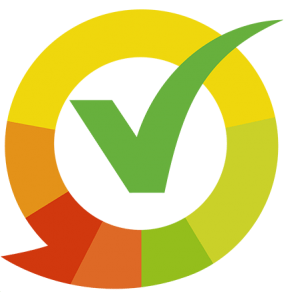 Risk-free. Only pay if you get paid.
What are the charges associated with a debt collection case in Indonesia?
You only pay if your Indonesian claim is indeed recovered. Our service fee is 19.5% of the amount collected.
To break it down, you'll retain 80.5% of the total amount recovered.
There's a monthly fee (membership fee) for accessing Oddcoll's services. However, you can test our service without this membership fee for the initial 30 days. During these 30 days, you can commence as many cases as you desire, without any preliminary costs or risks. We ensure full management of these launched cases, and you only pay if we successfully retrieve your money.
What strategies will Oddcoll employ to recoup the debt in Indonesia?
We employ various strategies. Initially, we strive to prompt your Indonesian client to pay during the amicable collection phase in Indonesia, without invoking legal procedures. This is accomplished through our extensive knowledge of Indonesian laws, regulations, and business culture. The actions we may undertake include:
Credit assessments
Direct communication
Mounting pressure on the debtor
Negotiation
On-site visits
Utilization of legal avenues and petitions
Insolvency processes
Enforcement of claims.
Will my Indonesian client relationship be adversely impacted?
Absolutely not. The debt recovery actions we undertake always adhere to acceptable Indonesian debt collection practices based on the regulations established in Indonesia. Our local experts are deeply familiar with Indonesian customs and demonstrate professionalism in their conduct, ensuring your client relationship is managed in the best possible manner.
What happens once I initiate my Indonesian debt collection case with you?
The process is quite straightforward:
Simply upload your unpaid Indonesian invoice to us.

Our team in Indonesia will then start taking measures against your Indonesian debtor to recover the debt. You can track the progress on the platform through notifications whenever there are updates on your case.

Once the debt has been successfully recouped, the money will be transferred to you.
(See how easy it is to get started – 55 sec!)
What are the chances of recovering my Indonesian debt?
Based on historical data, we've had a success rate of around 75% with our cases in Indonesia.
Several factors may influence the ease or difficulty of a case's success.
For example, the Indonesian debtor's financial capacity, whether the debtor is uncertain about their payment obligations, and so on. The claim's age is also an essential factor. The sooner a case is escalated to debt collection, the higher the chances of success.
How long does the debt collection process in Indonesia usually take?
Giving a general timeframe is challenging as each case is unique. Sometimes, a debtor may have simply forgotten to pay the debt, and the process is expedited. In other instances, more persuasion and pressure are required, extending the case duration. However, we assure you that we make every effort to advance the case as quickly as possible. Since we only receive payment upon successful recovery, it's in everyone's interest to recover the entire claim as swiftly as possible.
What kind of documentation does Oddcoll need to start the debt collection process in Indonesia?
We primarily need the unpaid Indonesian invoice that has been issued. If there are any other relevant documents, like a signed contract or proof of delivery, these can also be uploaded. Should further documentation be necessary, our debt collection specialist will request it at the appropriate stage of the process. Additionally, providing the debtor's contact details and a description of any previous communication you may have had with them would be beneficial. This information will enable us to approach the debtor in the most effective way possible.
Can you assist me with judicial debt collection in Indonesia?
Yes, we can assist with all types of legal debt collection needed in the process against your Indonesian debtor. This includes everything from court proceedings to enforcement and insolvency proceedings.
Do you accept all types of claims?
No, our focus is on B2B claims, specifically debt collection cases against Indonesian companies.
The Benefits of Using Oddcoll for Debt Collection in Indonesia
Our team has a deep understanding of the Indonesian business culture and regulations, providing a comprehensive debt collection process.

We offer an online portal that is accessible 24/7, allowing you to stay updated and informed on your debt collection case's progress at all times.
What if I have numerous unpaid Indonesian claims to upload?
No issue at all. You can initiate your cases in the following ways:
Upload them individually (each case takes approximately a minute),
Via an Excel file, or
By linking your ERP system to our platform through an API.
Do you operate in countries other than Indonesia for debt collection?
Indeed, we do. Oddcoll is a global B2B debt collection service. We have local debt collection specialists situated worldwide, enabling you to use Oddcoll for all your international debt collection needs securely and efficiently.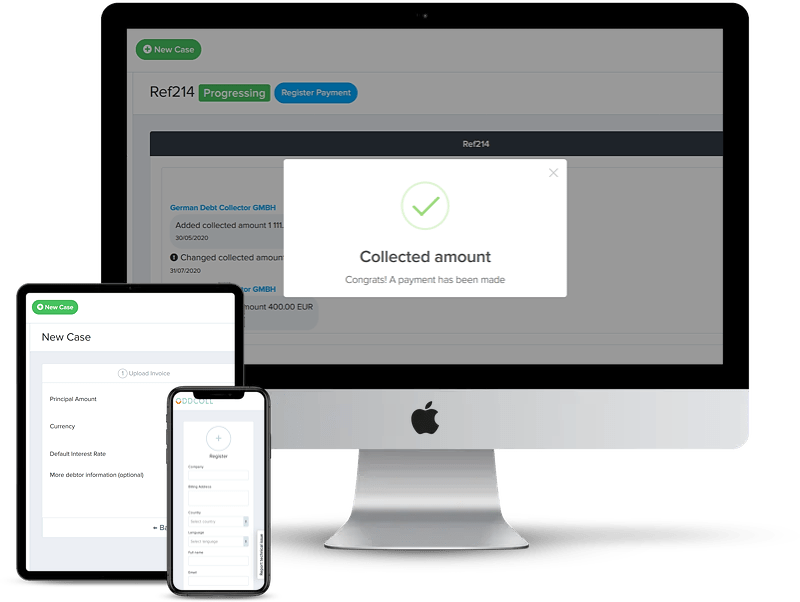 We know how difficult it can be to get a customer abroad to pay. As a creditor in another country, you have no leverage.
We have solved this problem by creating an international debt collection platform with the best local debt collection agencies and law firms around the world.
This means that when you create a case with us, a local debt collection specialist will work on your case, no matter where in the world your debtor are located.
Through testing and careful screening, Oddcoll ensures that you have the best local debt collection specialist available everywhere!
An international debt collection Service that covers all the world.
Always local debt collection specialist with their boots on the ground where your debtors are located.
Always manage your cases quickly and easily on our web portal. 24/7.
More on debt recovery in Indonesia

Our debt collection agency located in Indonesia who will directly initiate collection actions on the spot:
We are excited to announce Upper Class Collections as our debt collection agency in Indonesia. They will immediately start collection actions in Indonesia when you start a case.
The debt collection process in Indonesia
The debt collection process in Indonesia consists of:
Debt collection in the out-of-court phase: where a debt collection agency tries to ensure that the Indonesian debtor pays his debt, without the creditor having to take the matter to court.
Judicial debt collection: where you need to go to court to get paid for your claim. First by suing the debtor in a civil court proceeding. Sometimes it may also be necessary to apply for enforcement when a judgment is obtained, but the Indonesian debtor continues not to pay. Insolvency proceedings may also be relevant if the debtor is insolvent and has no money to pay its debts.
Debt recovery our-of-court in Indonesia.
The debt collection process in Indonesia starts with action without any courts or other judicial bodies being involved.
A debt collection agency tries to get the Indonesian debtor to pay the debt by putting pressure on the debtor through persuasion and negotiation.
Debt collectors are specialised by their structures, approaches and rhetoric in getting debtors to pay at this stage.
The reason why a local Indonesian debt collection agency is so successful in the out-of-court collection phase is that it first makes it clear to the debtor that if he continues to fail to pay the debt, the case may be escalated to court. This "threat" bites much better when it comes from a debt collector located in the same country as you are. You know it is not such a big step.
In addition, a local debt collection agency in Indonesia is specialised in the conditions prevailing there. From language to relevant laws to the business climate between companies.
Contact and persuasion is usually done through e.g. demand letters, phone calls, emails etc.
Judicial debt collection in Indonesia.
Indonesia's legal system.
Indonesia is a republic with a presidential system. Its legislation is based on a civil law system, mixed with local customary law and Roman Dutch law.
Before the Dutch presence and colonisation began in the 16th century, the indigenous kingdoms ruled independently with their own customary laws, known as adat (unwritten, traditional rules that are still followed to some extent in Indonesian society). Adat laws were also influenced by foreign influences from India, China and the Middle East.
Sharia law also has an impact on legal culture in Indonesia. For example, the people of Aceh in Sumatra follow their own Sharia law.
After independence in 1945, Indonesia began to develop its own modern Indonesian law by amending existing rules. The three components of adat, or customary law, Dutch-Roman law and modern Indonesian law exist in parallel in Indonesia's current legislation.
The structure of the courts.
The civil court system in Indonesia is divided into three levels (i.e. the courts that take cases between private subjects).
1. District court: there is one court in each regional area.
2. "High Court or Court of Appeal in each provincial area: appeals from the District Court are heard by the High Court. There is one in each province and for each specialised area.
3. The Supreme Court. The last stop for civil cases under appeal (if leave to appeal is granted).
There are specialised courts for certain legal issues dealt with at first instance. E.g. Human Rights Court, Corruption Court, Fisheries Court, etc. There is a special Commercial Court, but at present it only deals with cases concerning either bankruptcy or intellectual property disputes.
So which court do you take your Indonesian debt collection case to?
The general district courts have original jurisdiction to hear cases within the city and region. Civil claims are filed with the court of first instance in the general court's jurisdiction, i.e. where the debtor is domiciled.
The Court process.
Before sending a lawsuit to court, a creditor needs to send a warning letter to the defendant requesting compensation for breach of contract (this obligation only applies to contractual claims).
After a summons is filed with the court, a summons letter is sent to the defendant at least three days before the first court hearing. If the defendant does not attend the scheduled first court hearing, he will be summoned to a second hearing and, if necessary, to a third hearing.
If the defendant does not appear at the third hearing, it is up to the court to decide whether to issue a default judgment.
At the first court hearing, the panel will order the parties to refer the case back to mediation in order to reach an amicable settlement. The parties will then have about 40 working days to mediate with each other and try to reach a settlement. If the parties are able to agree, the court will issue a settlement document, which has the same powers as a final and binding court decision. If mediation is unsuccessful, ordinary court proceedings will begin.
The decision of the court of first instance can be appealed to the Court of Appeal, and further appeals can be made to the Supreme Court through the Court of Cassation. Special appeal to the Supreme Court is possible in very limited circumstances.
Cost of going to court.
To bring a case to an Indonesian court, the plaintiff must pay an advance fee to the court. The court fee is charged in accordance with the laws and government regulations in place. The party that loses the dispute in court is usually the one who has to pay the costs.
Limitation periods.
The Indonesian Civil Code provides that a right of action is extinguished after 30 years. How the time limits are calculated is to be decided on a case-by-case basis. A party must actively file a motion to dismiss based on the time limit in order for the court to consider it.
Alternative dispute resolution.
In Indonesia, arbitration and mediation are the most common forms of ADR. In some proceedings, ADR has become mandatory, e.g. in civil proceedings at first instance (as mentioned above).
Enforcement of a judgment in Indonesia.
A court decision can only be enforced when it is final and binding. The claimant must first file an application for enforcement with the district court that has territorial jurisdiction over the losing party's assets. The court will then order the losing party to comply with the court order within eight days. If the losing party does not comply with the order within this time limit, the applicant can apply for a writ of attachment and the losing party's assets will be auctioned off publicly. The application for enforcement must clearly state which assets are to be confiscated and where they are located, otherwise the court will not be able to find or seize them.
Start to collect your invoices today!
Oddcoll is a service for international debt collection.
We make it easy for companies to get paid from their customers abroad.