Debt collection in Egypt that is conducted by a local law firm.
Risk-free. Pay only upon success.
19,5 % in commission.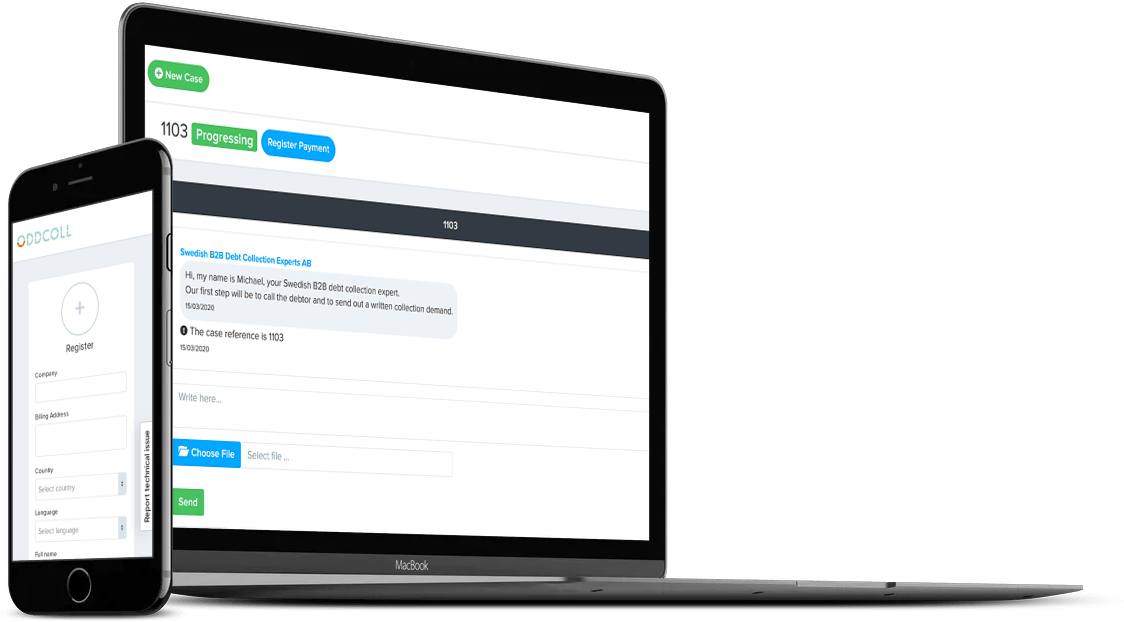 Debt collection from Egyptian companies.
We can help you with debt collection in Egypt when you have business customers there who do not pay your invoices. Upload your debt collection case on our debt collection platform and our law firm in Egypt will start the collection process. Read on to see how.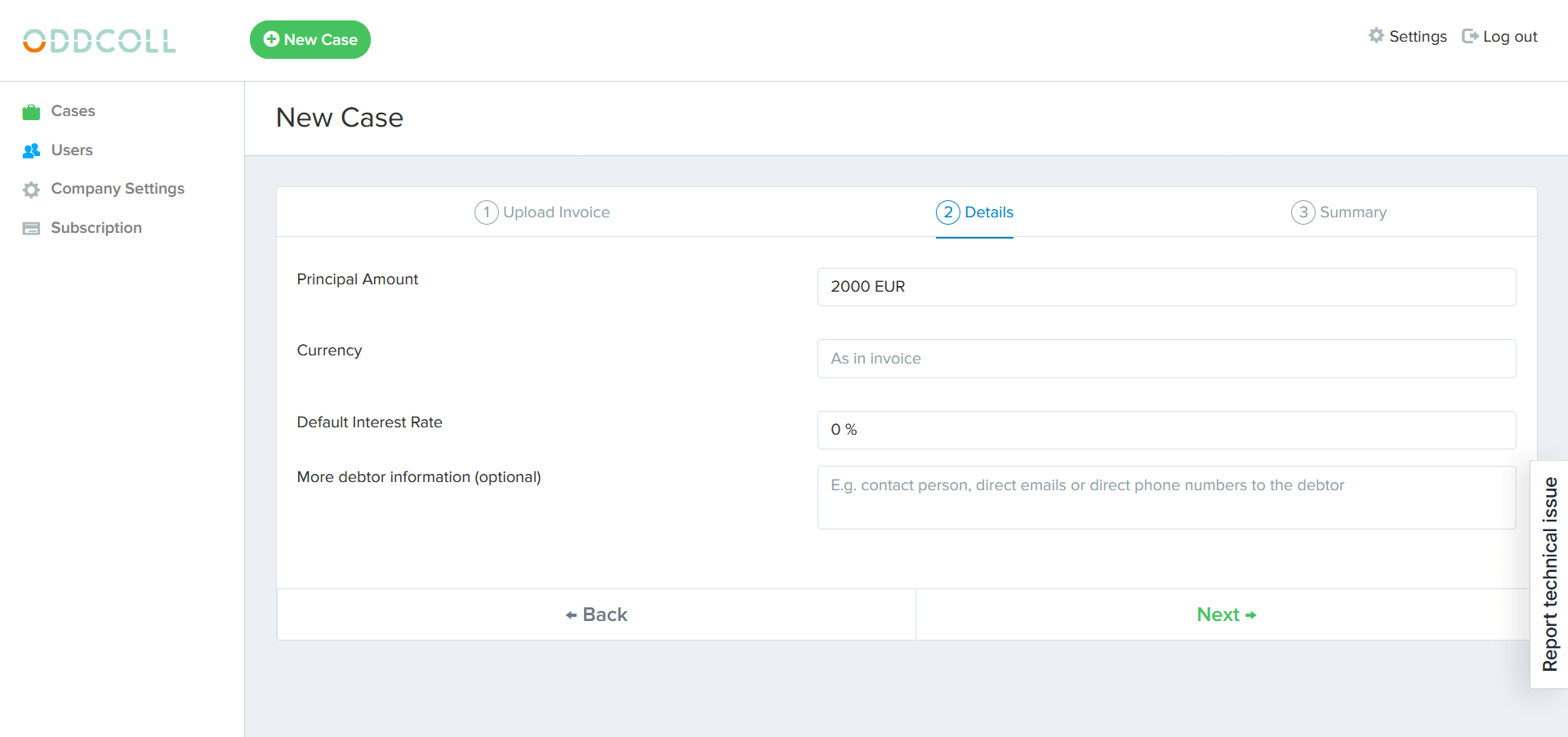 Start a debt collection case by uploading your unpaid Egyptian claim.
Our local law firm in Egypt will initiate recovery actions locally to recover your debt.
When the debtor pays, the money is transferred directly to you.
Why should you use us to collect your Egyptian claims?
You will have direct access to an Egyptian law firm working on your case.
Our local law firm are specialists in debt collection in Egypt and know exactly what it takes to get a debtor in Egypt to pay.
For our local law firm, language and culture are no barrier.
Completely risk-free debt collection, meaning you only pay if we succeed in your case.
Collecting debts from debtors in Egypt can be very frustrating.
This is because it is very difficult as a creditor to put any pressure on your Egyptian debtors when you are in another country.
The laws and rules that stipulate how to go about collecting a debt are local and these differ from country to country. The implication of this is that you need a debt collection service with local expertise in the specific circumstances of the country where your debtor is located.
At Oddcoll, we have sought to solve this problem for international creditors by creating an international debt collection platform that connects the best debt collection agencies and law firms around the world.
This means that our local law firm Hashem & Partners will immediately start your Egyptian debt collection case when you upload it to our debt collection platform.
All you need to know about international debt collection in 60 sec.
Our local law firm located in Egypt who will directly initiate collection actions on the spot:
We are pleased and proud to work with Hashem & Partners as our local debt collection partner in Egypt.
-Could you briefly describe your company?
We are HAS & Partners is a boutique law Firm combining Corporate & Commercial legal services, Dispute Resolution and Debt Collection, With three offices in Cairo, Alexandria, and Suez we are covering almost all courts and have a strong connection with the governmental bodies. Our results of the debt recovery exceeded 95% of the cases we have handled.
-Can you give us an overview of the collection process in Egypt?
The collection process in Egypt is similar to the debt collection industry globally, as once getting the instructions we liaise with the debtor through the phone for offering an amicable settlement and followed by an email with a brief about the debt and our legal firm that the client is relying on to collect the outstanding, and following on weekly basis with the debtor in case they recognize the debt.
In case the debtor didn't recognize the debt, we recommend to the client the legal options that can be taken as an alternative way to collect the debt.
-How does it work in Egypt when you need to take legal action?
As mentioned above the legal proceeding is an alternative option after using all efforts/attempts, We send the client the available legal options and ask for the original debt's documents and POA from the creditor to represent them before the court.
-If you are taking legal actions in a case and you win in court, can the costs for legal actions that the client has paid for be added to the debt?
Yes, We do add the legal cost into the summons, however, such legal expenses are subject to the court's power of discretion.
Judicial debt collection in Egypt.
The legal system in Egypt is a combination of Islamic law (Sharia) as well as of legal tradition originating from Napoleon and France, which was introduced during Napoleon Bonaparte's occupation of Egypt in 1798 and the subsequent training of Egyptian lawyers in France. Egypt's legal system is thus regarded as a civil law system.
In the private law arena, the Egyptian Civil Code of 1948 ("ECC") is the main legislation and source of law. Much of the law is based on the French Civil Code. There are also traces of other European laws as well as Islamic law (Sharia).
Egypt's judiciary consists of a variety of courts that hear cases of different kinds. There are administrative and non-administrative courts. A Supreme Constitutional Court, criminal courts, civil and commercial courts, family courts, etc.
Where do you take your debt collection case?
Egyptian jurisdiction is divided between two branches of court:
– General Courts, and
– Administrative/Administrative Courts (Council of State).
The General Courts are those with jurisdiction to decide civil cases. The criteria for determining which general court has jurisdiction may be based on the value of the dispute, the nature of the dispute or the territory in which the parties are located.
The value of the dispute in question:
-Trial courts: deal with disputes of up to forty thousand Egyptian pounds. (These judgments are not appealable if the amount in dispute is less than five thousand Egyptian pounds.)
-Higher courts: deal with disputes which do not fall within the jurisdiction of the trial courts.
In terms of territorial jurisdiction, the civil courts are divided into cities and suburbs. In each city there may be a number of courts.
In Egypt, the parties are free to agree on the applicable law and exclusive jurisdiction. These agreements are normally accepted by the courts to the extent that their agreement does not conflict with public policy or fundamental mandatory norms.
Arbitration is common as there is a large backlog of civil cases in Egypt and people have to wait a long time for their case to be heard in general court.
This is how our debt collection service works.
We help you with debt collection in Egypt. Get started today or contact us for more information.
See how easy it is to get started with your case!
Oddcoll is a service for international debt collection.
We make it easy for companies to get paid from their customers abroad.