Debt Collection in Brazil
Do you need assistance with debt collection in Brazil? Oddcoll is here to support you in recovering payments seamlessly from your Brazilian debtors. We recognize the challenges businesses face when international partners fail to meet their financial obligations. Traditional methods and pressure tactics can fall short. However, by launching your case with us in mere minutes, you'll gain the expertise of a local Brazilian debt collection specialist who understands the dynamics of the region. Get prompt, efficient, and effective debt collection in Brazil.
How do I get started with debt collection in Brazil?
To commence the process, upload your unpaid Brazilian invoice to our platform. Establishing your initial case and account is a breeze, taking just a short while. Upon uploading your unpaid Brazilian invoice, the collection procedure against your Brazilian debtor is triggered instantly. A Brazilian debt collection expert, well-versed in Brazil's debt collection laws and the nuances of its business culture, will begin exerting pressure on your debtor within Brazil. This specialist will communicate in Portuguese, the local language, heightening the probability of a successful outcome.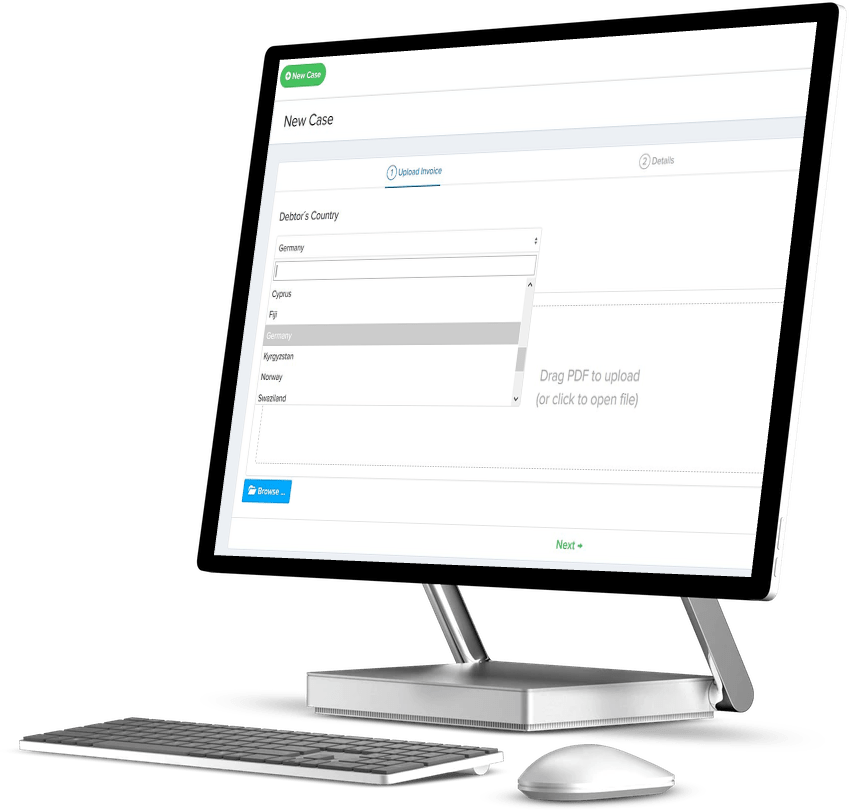 Experts in international debt collection!
  Rated 9,2 out of 10 on
Kiyoh
!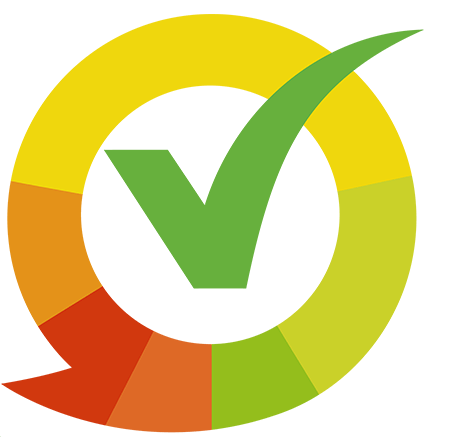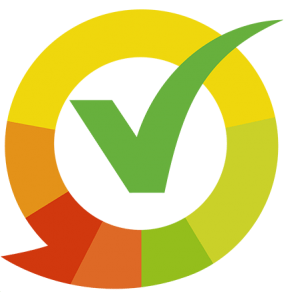 Risk-free. Only pay if you get paid.
What is the cost of utilizing Oddcoll's debt collection services in Brazil?
We operate on a percentage fee model, ensuring you're charged only when we triumphantly reclaim your owed amount. Our fee stands at 19.5% of the total amount retrieved, ensuring you receive 80.5% of the funds recouped. Should we not succeed in securing any funds, rest assured you incur zero charges.
Contrary to most other platforms, while Oddcoll generally mandates a membership fee, we currently provide a 30-day gratis trial. Within this period, you're free to introduce as many cases as you deem necessary without encountering any initial fees or potential risks. We remain steadfast in our mutual goal to recoup outstanding amounts and our dedication to generating revenue only upon achieving this. Our pricing model embodies this philosophy, reflecting our commitment to collaborate with all involved parties for a fruitful resolution.
What debt collection measures will you take to recover the debt in Brazil?
A variety of strategies will be deployed. The initial step involves persuading your Brazilian client to settle the outstanding amount during the friendly collection phase in Brazil, all while avoiding the complexities of legal procedures. Leveraging our in-depth comprehension of Brazilian laws, rules, and the local business environment, the following actions might be executed:
Credit analysis: Evaluating the debtor's creditworthiness.
Direct communication: Establishing contact with the debtor to discuss the outstanding payment.
Exerting pressure: Applying consistent and legal pressure on the debtor to encourage payment.
Negotiating terms: Finding a middle ground that suits both parties.
Site visits: Making physical visits to the debtor's registered address if required.
Exploring legal avenues: If amicable solutions fail, looking into legal recourses available.
Bankruptcy proceedings: In extreme cases, initiating bankruptcy processes if the debtor's financial status justifies it.
Executing claims: Enforcing legal rulings to ensure payment is made.
How is my relationship with the client affected in Brazil?
No negative impact is anticipated. Every action undertaken adheres to ethical debt collection standards, and we always operate with the necessary legal permissions within Brazil. Our on-ground specialists, with their thorough understanding of Brazilian customs and traditions, ensure professionalism at all turns. This guarantees that the rapport with your client remains untarnished, allowing for future collaborations.
How does the debt collection process unfold on your platform after initiating my Brazilian debt collection case?
The procedure is transparent and intuitive:
Invoice submission: Start by uploading the unpaid Brazilian invoice onto our online platform.
Action initiation: Our team immediately engages with your Brazilian debtor to secure the payment. Stay informed about your case's progress through timely notifications on our platform.
Successful recovery: Once the outstanding amount is reclaimed, the funds are promptly transferred to your designated account.
(See how easy it is to get started – 55 sec!)
What are the chances of Oddcoll successfully collecting my claim in Brazil?
Drawing from our accumulated data, we've achieved a success rate of approximately 78% for claims pursued in Brazil. Nevertheless, like any collection process, this percentage can shift based on several dynamics: the financial health of the debtor, the explicitness of payment terms, and the invoice's age. An early handover of the case to the debt collection phase usually corresponds to a higher probability of successful recovery.
How long does the debt collection process typically last in Brazil?
Offering a specific duration can be challenging, as every situation is distinct. Some Brazilian debtors might quickly settle if they inadvertently overlooked a payment. In contrast, other scenarios might demand intensified efforts and might stretch over a longer period. Our commitment is consistent: speed up the recovery process, especially considering our payment is contingent on the successful retrieval of funds. Our primary objective remains to ensure the full amount is collected in the shortest time. Trust that we will pursue your claim with unwavering dedication and efficacy.
What documents does Oddcoll require to initiate the debt collection procedure in Brazil?
The foundational document we need is the unpaid invoice you've generated. However, supplementary materials like signed agreements or evidence of goods/services rendered can bolster your case, and we encourage their submission. If our collection experts need additional context or documentation, they'll reach out at the relevant juncture. It's beneficial if you can furnish us with the debtor's contact details, coupled with a synopsis of any preceding interactions you've had with them (like prior discussions or payment reminders).
What legal measures can be employed if it becomes essential to legally pursue the claim in Brazil?
Our capabilities encompass an extensive range of legal procedures. Delving deeper, you'll discover detailed insights about the legal collection framework in Brazil. To encapsulate, Oddcoll can guide you through:
The streamlined legal procedures for undisputed claims in Brazil.
The more conventional legal avenues for claims where disagreements exist.
Procedures surrounding the enforcement of legally recognized claims.
Mechanisms to address insolvency scenarios if they arise.
We harness the expertise of local Brazilian legal experts, ensuring your claim navigates the Brazilian legal system optimally.
Do you accept all types of debts in Brazil?
No, our specialization lies in B2B debt collection, implying our core competency is in retrieving cross-border commercial debts. If you're grappling with unpaid dues from a Brazilian business entity, Oddcoll is your ideal recourse.
Benefits of Using Oddcoll for Debt Collection in Brazil

Brazil, with its unique business etiquette and distinct legal structures, demands a nuanced approach to debt collection. Our team, enriched with local insights, ensures your debt recovery process is both thorough and efficient.
Cultural Proficiency: Our experts are deeply rooted in the Brazilian business landscape, allowing them to navigate potential roadblocks and cultural nuances with ease.
24/7 Case Updates: Our online portal ensures you're never in the dark. Track your debt collection progress in real-time, anytime.
Multiple Unpaid Dues from Brazilian Businesses? Here's What You Can Do.
Stress not. With Oddcoll, you have the luxury to initiate your cases individually or, for bulk cases, via an Excel spreadsheet. Even better, if you're tech-savvy, seamlessly integrate your ERP system with our platform through our API. We recognize the distinctiveness of each client and are committed to providing tailored solutions for maximum efficiency.
Is Brazil the Only Country Where Oddcoll Operates?
Certainly not. Our footprint is truly global. Oddcoll's robust network comprises local debt collection specialists spread across numerous countries. With us, geographical boundaries fade. Whether your debtor is in Brazil, Belgium, or Botswana, trust Oddcoll to be your trusted ally in reclaiming what's rightfully yours.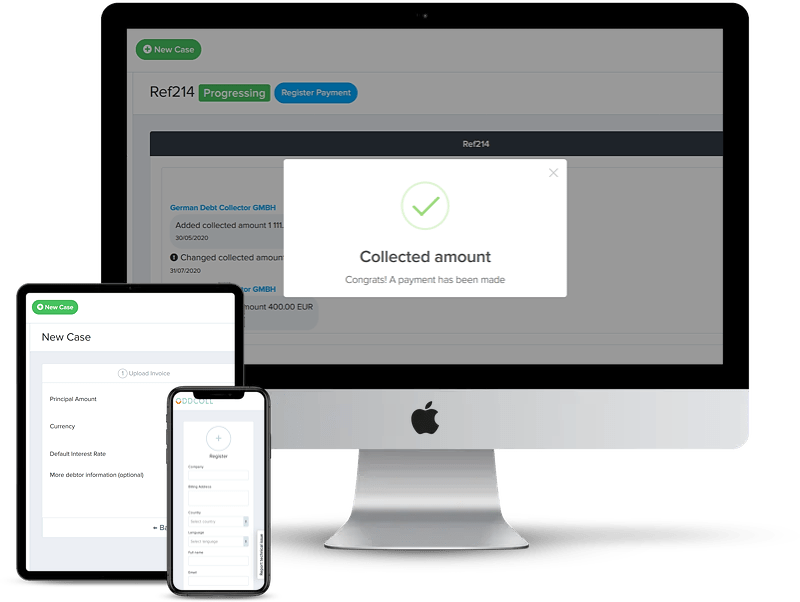 We know how difficult it can be to get a customer abroad to pay. As a creditor in another country, you have no leverage.
We have solved this problem by creating an international debt collection platform with the best local debt collection agencies and law firms around the world.
This means that when you create a case with us, a local debt collection specialist will work on your case, no matter where in the world your debtor are located.
Through testing and careful screening, Oddcoll ensures that you have the best local debt collection specialist available everywhere!
An international debt collection Service that covers all the world.
Always local debt collection specialist with their boots on the ground where your debtors are located.
Always manage your cases quickly and easily on our web portal. 24/7.
More about debt recovery in Brazil
Our debt collection agency in Brazil
The Debt Collection Process in Brazil
Navigating the intricacies of debt collection in a diverse country like Brazil can seem daunting. However, understanding the process can help in setting the right expectations. Here's a deep dive into the debt collection journey in Brazi
The Amicable Stage of Debt Collection in Brazil
Before delving into legal proceedings, it's essential to understand the importance of the amicable stage. This initial phase revolves around non-confrontational methods aiming to recover debts without legal intervention.
Initial Contact: Establishing the first contact with the debtor, which could be through letters, emails, or phone calls, provides an opportunity to remind them of the outstanding debt.
Negotiation: This stage allows room for dialogue. It's possible that the debtor is facing temporary financial challenges. In such scenarios, renegotiating terms or setting up a payment plan can be beneficial for both parties.
Local Customs: Brazil, with its rich cultural tapestry, places high value on relationships in business. Employing a local agent can be beneficial, as they understand the nuances of Brazilian etiquette and can maintain the sanctity of business relationships.
The Legal System: The Courts
If amicable methods don't yield results, the legal pathway becomes inevitable. Brazil's legal system can be intricate, so understanding its courts is pivotal.
Small Claims Court (Juizado Especial Cível): For claims below a certain threshold, the Small Claims Court offers a quicker resolution. These courts are designed to expedite proceedings and minimize bureaucracy.
Ordinary Courts: For higher value claims or complex cases, you would need to approach the ordinary civil courts in Brazil. These proceedings can be lengthy and demand a comprehensive compilation of evidence.
How to Proceed Legally with a Debt Collection Case in Brazil
Legal Representation: Due to the intricacy of Brazilian law, it's advisable to have a legal representative or a local attorney to guide through the process.
Documentation: Ensure you have all requisite documents. This includes invoices, contracts, communication records, and any other evidence substantiating the claim.
Legal Notice: Before initiating a lawsuit, a legal notice is sent to the debtor. It's their final chance to settle the debt before facing legal consequences.
Filing the Lawsuit: If the debtor remains non-responsive or refuses to pay, the next step is to file a lawsuit. Once filed, the court will review the case, and if it sees merit, it will issue a judgment.
Enforcement: Post judgment, if the debtor still doesn't comply, the court can initiate enforcement procedures, which might include asset seizure or other measures to ensure you get your due.
Remember, while Brazil's legal system might seem labyrinthine, having the right strategy, backed by a thorough understanding and patience, can lead to successful debt recovery.
Start to collect your invoices today!
Oddcoll is a service for international debt collection.
We make it easy for companies to get paid from their customers abroad.